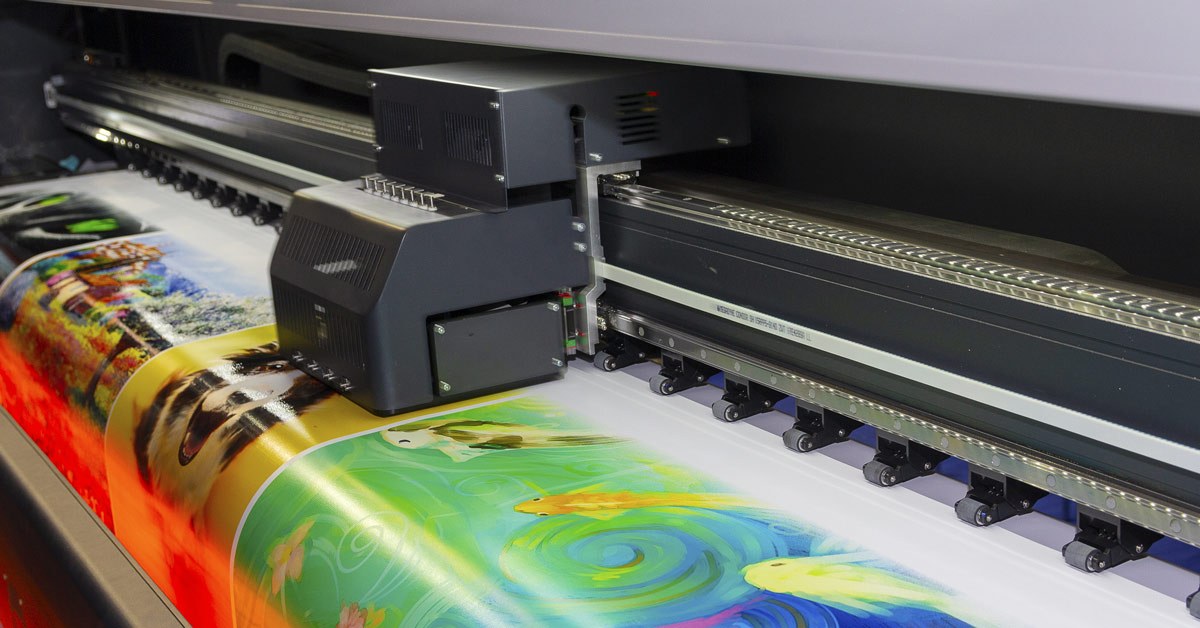 Large format prints are being used more and more by businesses. Marketing and event managers use them to help stand out more at exhibitions, trade shows, and other events. If you're considering large format prints, there are things you need to consider when looking for a printing company to meet your needs. Choosing the right one can help save you time and money by being satisfied with your print the first time you order one. Here are some key things to consider when looking for a printing company to provide you a large format print.
Is a wide range of products and services offered?
There are a variety of large format printed products that can be made for you. These can include signs, floor graphics, building wraps, lightboxes, backdrops, and many other options. If you're interested in knowing more about photography backdrops, you can learn more at this link: https://www.justvisionit.com/backdrops/. It's crucial to find a company that can offer a range of products, so you can choose what works best for you in any given circumstance.
When evaluating different companies, see if they offer many different sizes, from small posters to large wall displays. It's also a bonus if they have some ability to provide you more technological options such as 3D projections. Big brands like Apple and Coca-Cola understand how much large prints can add authority to their business and increase their brand awareness. A printing company with few limits on the size of print they can create for you can make a big difference.
You can find out more about what a printing company can offer you by looking at their portfolio and reading their client testimonials. See if they've done something similar to what you want. Meet with their team and brainstorm your ideas to see if they can understand the vision you have for your print. If possible, see if you can get a tour of their office. The company can show you their production facilities and their in-house team and give you a good overall idea of what they're capable of.
Will the quality of the product live up to your standards?
Quality is essential when it comes to large prints. You need to know if a printing company can put together stunning imagery and sharp colors to give off a positive impression to your target audience. It's important again to really analyze their portfolio of work. Additionally, see how much experience the company has in providing large visuals to a variety of companies. Most businesses have an 'About' page that will highlight how long they've been in business. You'll be more confident in the quality of work you get from an experienced company than a less experienced one. It's a bonus if the business can offer you design team coordination and assistance to ensure that the product is exactly what you expected. It's a good sign if a printing company asks you several questions about the project you want to have completed. It shows they want to understand exactly what you desire and won't try to do any guesswork on their own.
Can the printing company deliver on time?
Whether you're a small or big business, time is always something that no organization can afford to have wasted. If you have an upcoming event and you're not given your large print on time to display, the lack of visibility can potentially cost you many potential customers that could be gained. The printing company you hire should be able to offer a quick turnaround without compromising the quality of the work. Be sure to look at the testimonials and reviews, and see if all work has been typically delivered at the time that was agreed to. Ask the printing company if they're prepared to meet deadlines in the event of any issues with their operations or their team. You should also be concerned about any company that can fit you in for the day after you've contacted them. Most reputable large printing services have busy schedules and will likely not be able to fit you in that soon. A good way to assess how much time management matters to them is by contacting them consistently. See how quickly they respond to your inquiries in a timely and organized matter.
Are you getting a fair price for the product?
Managing your budget is always an important part of running your organization. Given its importance, one of the biggest factors in choosing a printing company should be the cost. You want to ensure that you're getting a high quality delivered on time and at the best price. Of course, the best price can be different for everyone depending on available finances. You shouldn't focus on looking for the cheapest option possible. Going for the cheapest service can put you at risk of getting a low-quality large print, and as a result, spending, even more, to get another company to do a better print. Additionally, you should also not think you have to order from an expensive large print company to get the best service.
A good large print supplier will advise the right product for your goal, and not influence you to pick the most expensive service they offer. Ultimately, shop around to see which company has a good reputation for doing quality work and can offer you the best deal. You can also ask a company to break down every detail that leads to the cost of your printing job. They can suggest different ways to lower the cost. For example, sometimes, it will cost you more if you use a lot of different colors in your design. A company may recommend decreasing the number of colors to get a cost that's affordable for you.
When using a large print to promote your business, it's important that it's of the highest quality to give potential customers the best impression. Keeping these questions in mind will help you find the right printing company that will provide you good service at an affordable price.
If you like the article then must check TodayTechnology other articles.