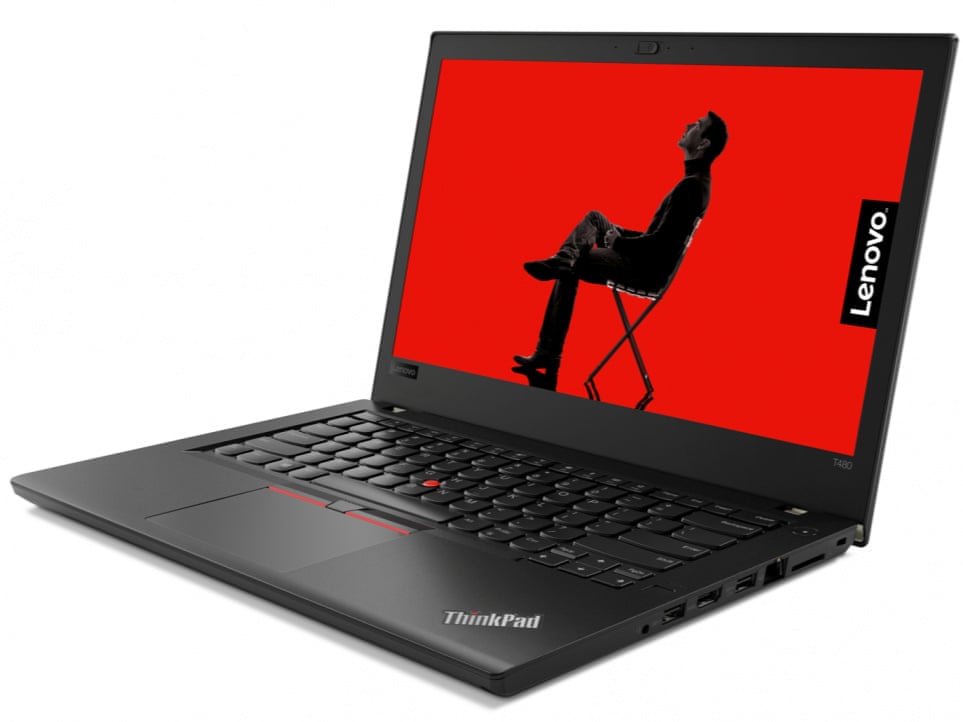 Did you know that Lenovo is the first laptop maker to receive a Gold-level UL Environment award? This prestigious award was for its 2011 ThinkPad T420. Back then, the device consisted of 10% post-consumer recycled content (PCC).
Fast forward to 2020, and Lenovo has successfully incorporated up to 85% PCC in many of its products. The company has also improved upon its computers' energy efficiency and chemical content. Most of its computers no longer use risky chemicals like ethers or phenyls either. 
Those are only some of the top reasons that one in four computers sold today is from Lenovo. It has a solid reputation for building budget-friendly yet durable laptops. That's why this company's products make for awesome holiday presents.
Still on the fence about investing or gifting away Lenovo laptops this Christmas? Then make sure you keep reading as we've compiled some of the top reasons you should!
Irrefutable Reputation
Lenovo has been a Fortune Global 500 company for 12 years now, ever since 2008. It has moved up the ranks since then, securing the 224th spot in the 2020 list. Its highest ranking was 202nd, though, back in 2016.
Note that for one to become a Fortune Global 500 company, one has to rake in billions of revenue each year. Lenovo's revenues were over $50.76 billion in 2020, an increase of more than $12 billion from its 2014 report.
All these prove Lenovo's unshakeable market following. After all, it won't make that kind of money if people won't buy its products. Lenovo's laptops have been selling like hotcakes since it acquired IBM.
In fact, since IBM became Lenovo in 2005, it has been one of the world's top five computer merchants. It ranked third in 2005, having sold more than 15 million computer units that year. It's been the best-selling PC maker from 2013 to 2016 and 2018 to the present.
Extensive Product and Service Availability
Dig up more information on Lenovo, and you'll learn that it's in over 180 markets worldwide. Fortune also reports the company to have more than 63,000 employees. It also has three headquarters, the main being in Hong Kong, and the two smaller ones in the US and Singapore.
With such market penetration, you won't have a hard time buying a Lenovo laptop wherever you are. This also means you have access to plenty of authorized service and repair centers. If you ever run into a problem, such as a screen or a keyboard failure, replacements are easy to find.
You Can "Future-Proof" Lenovo Computers
The average computer lifespan is between three and five years. However, most computer makers, including Lenovo, only offers one-year base warranties. Only some Lenovo models (the priciest ones) come with a three-year base warranty.
The good news is that you can extend a Lenovo laptop's base warranty by up to five years, though. The rates are model- and reseller-dependent but expect to pay at least $100 for the 3-year extension. It's a hefty price, but with this, you can "future-proof" your laptop for the next five to eight years.
The extended warranty covers repair labor and replacement parts, not upgrades, though. Thus, these add-ons only make financial sense if you have a Lenovo device that costs at least $2,000. These include many of the ThinkPad P, T, and X1 models.
Huge Discounts Available for Hundreds of Lenovo Laptops
Lenovo offers pre-holiday and Christmas discounts with price cuts of over 50%. Best of all, these money-saving deals are available for hundreds of products. You do have to buy from Lenovo's official website to access these discounts, though.
Buy Two or Even Three for the Price of One
If you do your holiday shopping early, you can buy two or even three of the same Lenovo laptop for the price of one. That's because the company offers discounts of more than 60% on some of its pricey laptops.
One perfect example is the 14-inch ThinkPad L490, the regular web price of which is $1,849. At the moment, Lenovo is offering it for only $594. This means that with your $1,849, you can buy not just one but three individual units instead.
So, if you plan to buy laptops as presents, make sure you check out these massive discounts.
Numerous Laptop Choices Under $800
Lenovo's Christmas deals make it possible to snag a laptop that costs $1,500 or more for half the price. Take the ThinkPad L13 model, the normal base price of which is $1,529. With the best discount available, you can have this shipped to you for only $699.99.
There are dozens of other Lenovo laptops that usually cost $1,500 but are now only $800 or less. Many of these are from the ThinkPad, ThinkBook, IdeaPad, and even Yoga series.
More Bang for Your 10 Benjamins
If you can invest at least $1,000 on a new laptop, Lenovo's Christmas discounts give you over 100 options. What's more, your 10 Benjamins can already get you a device equipped with an i-5 or even an i-7 Intel Core processor. Half of your options also come with 16 GB of RAM, which is more than enough for heavy computing tasks.
Gamers Galore for Much Less
An August 2020 global report found that more than three billion people now play video games. Almost half of these gamers prefer PC gaming, while only about 8% go for console gaming. If you plan to become part of the former, Lenovo makes it easy with its under-$1,000 gaming laptop offers.
For example, Lenovo currently offers its Legion 5i for only $824.99. That price signifies a $275 discount on the 15- or 17-inch 5i models. Both come equipped with a 10th Generation Intel Core i-5 four-core processor, 8 GB DDR4 RAM, and 128 GB PCIe SSD.
There's also a higher configuration for the Legion 5i that now only sells for $974.99. This set-up gives you a 10th Generation Intel Core i-7 six-core processor, 8 GB DDR4 RAM, and 512 GB PCIe SSD.
All three gaming laptops under $1,000 also come with a one-year full warranty that you can extend.
Education Discounts On Top of the Deals
On top of its Christmas deals, Lenovo also offers students and teachers laptop discounts of up to 20%. This extra education discount may still apply even after the existing price cut. This depends on the specific model, though, and you also need to subscribe to Lenovo's ID.me program.
Once you're an ID.me subscriber, you can save an extra 5% from most of your online purchases. There are a few exclusions, including doorbuster deals and specific clearance items.
Military Discounts on Top of All Other Discounts
The US is home to at least 1.3 million active-duty military personnel. Lenovo shows its appreciation to members of the US forces by giving a year-round discount of 7%. This is available to virtually all items you can find on the official Lenovo website.
The discount applies to active-duty members, veterans, and reservists. What's more, the offer extends to their immediate family members. The only requirement is that eligible buyers need to log in to their ID.me account.  
You can redeem the discount on laptops already on a holiday sale or have a current discounted rate. Let's say you're eligible for the military discount and want to buy a ThinkPad Carbon X1 with a 62% price cut. The 7% military discount still applies, so your total bill will be 69% less than it would otherwise have been.
Special Extra Holiday Discounts for Seniors 50+
Lenovo also has a 5% discount program for US seniors ages 50 or above. As with students, teachers, and the military, the only requirement is to be an ID.me member. The offer is usually valid for many ThinkPad and Idea brand models.
The best part is that this 5% gets added to any existing pre-holiday or Christmas offer. A few exclusions apply to doorbuster and some clearance product deals.
Enough Juice to Last for Half or Even a Whole Day
According to Lenovo, some of its laptops feature 7- to 20-hour or even all-day battery lives. The company bases these estimates on normal, light-activity laptop operations.
Since these are Lenovo-reported figures, expert reviewers have put them to the test.
One study involved using various laptops for non-stop Web surfing. The results included 20 models with the longest battery life, three of which are from Lenovo.
Lenovo's top ranker is the Chromebook Duet, lasting for 12 hours and 46 minutes. The Yoga C630 did pretty well, only running out of juice after 12 hours and 14 minutes. The Yoga C940 required recharging after 11 hours and 46 minutes.
These independent test results aren't far from Lenovo's actual claims. In fact, they even exceed the maker's stated product specifications!
For example, Lenovo says that the Chromebook Duet only lasts for up to 10 hours. That's almost three hours shorter than the independent tests. So, as far as battery life goes, most Lenovo laptops do pretty well.
Lenovo's Reliability Won't Break Your Holiday Bank
As you can see, there's a lot to like about Lenovo that makes its laptops an excellent choice for personal use. What's more, its holiday deals and offers are so big that they make for awesome presents. Since you can get at least two laptops for the price of one, you don't have to worry about overspending this holiday.
Looking for more technology gift ideas or the latest news in gadgets and electronics? Feel free to stay and browse our many other news and blog posts then!
Check Today Technology for more updates.