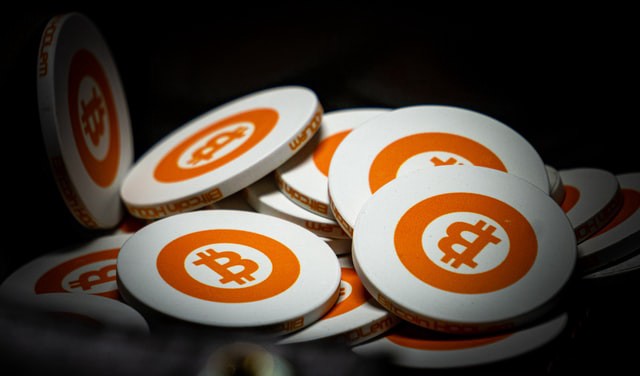 When an investor buys cryptocurrencies from exchanges or trading platforms, there are two primary options available to them. First, they could choose to keep the 'keys' in their cryptos in their account as a method of storage. Second, there is the option of transferring them to a personal blockchain wallet. The blockchain wallet can either be software connected to the internet or an offline storage wallet and can even learn how to recover a blockchain wallet if you lose access to it.
Blockchain wallets keep investors' private keys – the passwords that grant them unfiltered access to their cryptocurrencies – safe and secure and also allow them to send and receive digital currencies. Blockchain wallets come in a variety of shapes and sizes, ranging from hardware wallets such as the Ledger (which resembles a USB stick) to mobile apps such as Coinbase Wallet and others, which makes the use of cryptocurrency as easy and convenient as purchasing goods online with a credit card.
What Is the Importance of Blockchain Wallet For Cryptocurrencies Investors?
Compared to a traditional wallet which we all use to hold our physical currencies, blockchain wallets do not exactly store cryptocurrencies. An investor's digital assets are stored on the blockchain, which is only accessible through a private key. The keys are the verification that you are the rightful owner of the cryptos and give you access to carry out transactions with it.
As an investor, a blockchain wallet is essential to help keep your digital assets secure. The keys must be kept safe at all times because if you lose access to them, then you automatically lose access to your assets as well. This is why it is advisable to keep your hardware wallet totally secure or make use of reliable wallet service.
The Different Types of Blockchain Wallets
Depending on your needs, there are several types of blockchain wallets that you could choose from to keep your digital assets secure and safe. Let's take, for example, if you are a long-term cryptocurrency investor with the plan to hold your assets for the long term, you could go for storing your assets in secured offline blockchain storage wallets. On the other hand, investors who actively carry out regular cryptocurrencies transactions may go for the ease and convenience of online blockchain storage wallets. Let's take a detailed look at the two types of blockchain wallets below.
Hardware Wallet
Hardware blockchain wallets are also known as cold storage or cold wallets. This type of wallet allows you to store your public and private keys in a completely offline device without the need for an internet connection. Most of the most renowned hardware wallets devices are very similar to USB flash drives.
As a result of it being offline, hardware blockchain wallets are incredibly difficult to hack and are hence more secured and preferred by a lot of crypto investors. Nevertheless, it still comes with the risk of getting lost or being misplaced, but people are learning how to recover blockchain wallets.
Software Wallet
The software blockchain wallet is also known as hot crypto wallets. Compared to a hardware blockchain wallet which is more like your regular physical wallet where your physical monies can be kept, a software blockchain wallet is more similar to your digital bank account.
Software blockchain wallet is typically linked to a user-friendly exchange platform. As a result, it comes with more risks when compared to the hardware blockchain wallet. When it comes to the software blockchain wallet, investors can choose from a wide range of options, which are all accessible through an internet-enabled smartphone or computer. But due to its connectivity to the internet, investors who choose this mode of storage stand a higher risk of their wallets being hacked, but you can learn how to recover blockchain wallets. Here´s how to recover blockchain wallet.
Conclusions
Before choosing a wallet for your crypto assets, you should consider your risk tolerance and goals, as well as your level of crypto understanding. If you want to keep your coins for a long time and don't plan on trading, cold storage may be the best option. However, if you're a newbie who is concerned about the amount of money you invest, you might prefer the convenience of being able to buy and store your coins within an exchange.
When it comes to individual options, the same concept applies as when selecting a coin to invest in or an exchange to trade on: the more mainstream, popular options are usually the ones with the lowest risk.
Follow TodayTechnology for more Technology, Business, and Digital Marketing News.