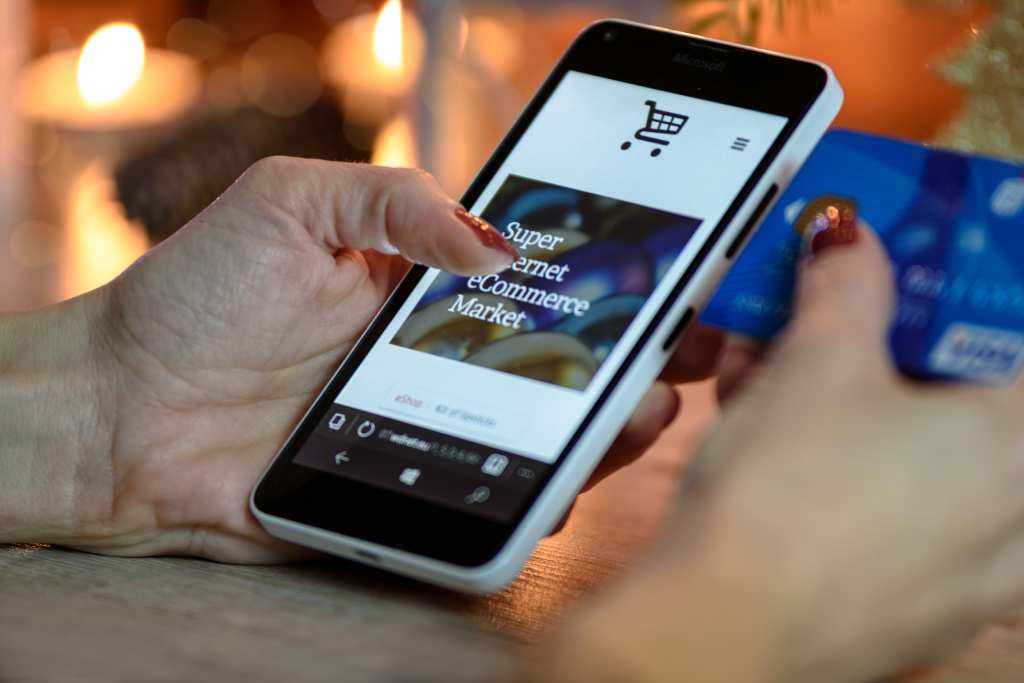 Business Administration, also known as business management, deals with the operation and control of an organization or a commercial enterprise. The administration of a business includes all aspects of the performance and organization of business operations, workforce, finance, and other resources, as well as involves decision-making to achieve the organization's vision, objectives, and goals. 
Business administration is a broad field that includes many different roles. Business administration professionals work to ensure the growth and running of enterprises efficiently, effectively, and profitably. It encompasses all the activities related to administration or management, including the associated leadership designing, development, marketing, research and development, project management, information-technology management, data analysis, MIS, and quality assurance. All these activities require knowledge and skills in a range of disciplines and the latest technologies.
Administration, in general, refers to the operational performance of routine office tasks proactively to meet the goals of the establishment. The administrative or management functions of an administrator are broadly grouped as planning, organizing, commanding, coordinating, and controlling. Knowledge of these is the most important requirement to run any business or organization and utilize resources optimally, and every business administrator requires proper education about these.
Business administration academic qualifications 
The above highlights and advocates the need for a qualification in business administration to prepare one for a new career and professional growth. The business administration degree enhances management and administration skills, leadership, and a wide array of skills required. A business administration degree can also lead to starting your own company.
A bachelor's degree in business administration/management is very popular, and a master's transforms a general undergraduate degree into a highly valued specialization. 
Bachelor of Business Administration (BBA) – The first degree for starting a career in business administration is a Bachelor of Business Administration (BBA) and some of its other avatars. This four-year degree provides a broad knowledge of the business administration functions stated above.

Master of Business Administration (MBA) – The higher qualification with a career focus is a Master of Business Administration (MBA). It provides more specializations in covering various business areas such as accounting, finance, marketing, human resources, operations, international business, data analytics, and many more based on local needs and global developments. Interested individuals can opt for an

online mba program

from a reputed institute like Kettering University. This program can increase job opportunities, expand networks, and add to existing skills, thereby improving career progression. 

Doctor of Business Administration – The Doctor of Business Administration (DBA), Ph.D. in Management, or other similar areas, are the highest academic degrees awarded in business administration/management. A doctoral degree is conferred upon an individual trained through advanced study and research in management.
Concentration options in business administration
All three tiers of business administration qualifications provide fundamentals of business administration and offer a large number of majors, specializations, or concentration options in conventional (non-technical) and non-conventional (technical or newer) areas. A brief of business management concentration options, their features, strengths, and other factors is given below.
Common conventional (non-technical) business administration majors are finance and accounting, marketing and advertising, and management. In contrast, international business, globalization, cyber security, information systems, data analytics, healthcare, and others are non-conventional or technical. Human resource management and many others overlap. The concentrations listed below are only a few of those offered by business administration programs and may not be available in every program.
Accounting is an important specialization or major, one of the common conventional majors that equips one with the knowledge and skills in all areas of accounting needed to oversee a company's accounts, projections, and decision-making based on numbers translated from accounts data. These are the skills necessary for effective business management.
A marketing major offers creative decision-making skills for business administration that are diverse, global, and highly competitive. It is another common specialization. Sales, pricing, advertising, branding, market research, product development and customer relationships, data analytics, digital marketing, and international marketing come into the marketing domain.
Construction management is a newer business activity growing rapidly, and business managers in this area require more technical skills and different orientations. Construction activity is different from other industrial activities and requires more knowledge in project management, for which technology provides many tools.
A concentration in economics is required for global economic enterprises' management, referred to as international economics. Microeconomics, macroeconomics, econometrics, calculus, business writing, statistics, global economics, and international law are the main study areas for business managers in global economic ventures.
Universities are offering many more specializations based on the demands of the business world.
Advances in technology for business management 
The business management world has changed ever since computers came into existence. Information technology followed computers closely, and various software tools evolved to run business operations efficiently. Their use began in finance, manufacturing, human resources, and security. 
The role of business management or administration is critical for organizational success as it helps develop strategies and collects information about different functions, finances, and other business elements. It is an ongoing process that requires managers to be on their toes while managing their teams and boosting productivity levels, facilitating ideas for growth, and creating a secure fail-safe in case things go haywire.
However, business management tasks are challenging and time-consuming with all the market procedures, laws, complexities, and turmoil. To be competitive, business administrators should leverage technology to control all critical business functions and get desired results. Technology gives the following three advantages:
It makes the operations of business administration more efficient.

It improves business communication.

It increases a business's capacity and ability to expand.
Impact of technology on business management
Technology has given a lot of advanced processes for businesses. As technology becomes even more advanced, its role in businesses will continue to grow. Technology has revolutionized companies with tools to improve their workforce and build brand recognition in addition to accounting, data collection, sales, and promotion. Some specific impacts of technology on businesses are as follows:
Communication Globalization: Advances in information technology in the last century have enabled businesses to attain greater reach. It has become easier for companies to do business across the globe. Communications using phones, emails, instant messages, websites, and applications have made global reach quicker, easier, secure, and more reliable.

Collaboration and Access: Communication networks enabled by technology have given managers the power to access and share data securely and to collaborate. Individuals can rely on advanced collaboration tools to complete work that usually only occurs in person. 

Storage Technology: Technology has enabled electronic data storage that is secure, reliable, and easy to retrieve and has removed all hassles of recording and storing paper. Digital storage technology, either on media or in the cloud, allows remote storage, viewing, searching, and downloading of desired information conveniently and instantly.

Mobile Technology: Mobile technology has made it possible to take work anywhere, and its benefits include work from anywhere, anytime, a boost in employee satisfaction, lower enterprise costs, improvement in productivity, and an incentive to attract prospective employees. 

Support for Customer Services: The workflow and the process of getting feedback are more straightforward with technology, making it possible for businesses to support external customer services. For example, a simple ticketing system can provide timely and accurate information. 

Cybersecurity: A business's information is confidential and needs to be protected from competitors, hackers, and others trying to damage the business. Cloud or virtual storage systems keep information secure as well as accessible for all authorized personnel, and cybersecurity protects this information. This makes cybersecurity a major priority for businesses and business administrators.
There have been many important advances in technology related to business management. These are internet access-based software tools with hardware support and are scalable and reliable. Business use of the internet has grown by leaps and bounds in the last 15-20 years. Many companies use popular multimedia web technologies as an essential part of their marketing and business strategies.
Here is a list of other technological advancements that have significantly impacted business management: 
Office Applications

Email and other communications

Audio Video meetings

Web Conferencing

Integration of Applications

Customer Self-Service

Customer Feedback

Mobile Apps

E-commerce

Social Networks

Cloud computing 

Content Management Systems

Virtualization
Using software tools to streamline business management 
In the digital era of online internet transactions and other digital information, business managers need software that helps to document sales, purchases, demands, and cash-flows, manage assets and liabilities and discover patterns. The software can help managers better understand all the elements of business, make informed decisions, and manage the business effectively.
There are many courses that fine-tune the skillsets of learners and expose them to the recent technological developments taking place in this domain.
Trending technological advances in the field of business management
In the last few decades, the digital technology explosion has surpassed all other growths. The recent advancements in business management technologies have provided companies with numerous innovative ways of solving problems. Here is a brief overview of technological developments and their uses in this business management.
The evolution of computers from desktops to laptops and supercomputers, mobile phones to smartphones, reduced costs and higher capacity has revolutionized information accessibility for everyone. Added to the hardware growth is the software technology that has evolved from the basic calculator, word processing, and spreadsheets to artificial intelligence and virtual reality. The technological advances in hardware-software combined have resulted in smart sensors, the internet of things (IoT), smart devices, and intelligent-smart systems. All these techno-growths have impacted business administration and management. A few specific technological impacts on business are listed here.
Integration of Business Applications: The digitally backed technological platforms provide integrated dashboards, integrating hardware-software tools and business applications for the managers showing all vitals of the business enterprise with a macro to micro detail. The technology consolidates data and reduces redundancies, has systems with single-point access, collaborative tools working across different channels and user interfaces, and streamlines processes and authentications.

Remote Management: The internet, IOT, and other operations can be controlled from remote locations, offering easier and more efficient management of the company. Remote management has the potential to be a superb technology for ensuring that each stage is carefully planned, executed, and monitored.

Internet 5G Technology: In the coming years, in the era of digitization, the 5G internet platforms and technologies will become commonplace, and business administrators will have time to think, plan and move forward. With transferring data at lightning speeds, integration between artificial intelligence, virtual reality, and the internet of things will become common and provide for robust business planning and strategy development with interconnected intelligent devices. All this will help managers speed up their decision-making with accurate decisions, implementation, and action before damage occurs.

Marketing Technology: Software technology tools provide for online marketing – buying and selling – with loads of options for products, flexible delivery choices, returns of goods, shipment, payment, and refund tracking, all from the comfort of a chair. Digital payments have changed the scenario entirely for accounting, book-keeping, paperwork, check writing, delivery and cashing, and risks of handling cash – all this through the click of a few buttons has become a practical way for carrying out business.
To sum it up, technological advancements and the changes introduced with new systems and protocols have become vital for keeping organizations afloat and ensuring that administration runs flawlessly and smoothly.
A look at the future of business administration – how technology is changing it
The technology-supplemented business administration will differ from the conventional one in many respects. A whole wide range of newer areas will be available and add to the conventional list from accounting to marketing to finance and several other fields. It does not mean that technology is not penetrating these traditional business areas. 
Technological advances are changing how businesses are operated. Here is a look at the future of technology-driven business administration trends, majors, and career outlooks.
Data analytics is becoming the bread and butter for all businesses. Digital technology provides an ocean of data about everything associated with the business. To handle this voluminous data, data analysis is required. Data analytics is changing business administration by providing the administrator an integrated view of the business covering every facet of the organization. Modern data analytics tools are user-friendly, scalable, and accessible to all who either use them or have the knowledge to leverage them. This empowers businesses of all sizes to be more proactive in their planning, decision-making, and actioning processes.
Cloud data analytics and predictive analytics are offshoots from data analytics with more focus on specifics. With big data tools, analysts can handle billions of data attributes in the cloud, with greater processing power and speed using machine learning, AI, and fuzzy logic, getting better predictions, indeed almost close to 100% accuracy. Human behavioral data or natural processes can be explored in real-time.
The content in social media is the world's largest pool of information for market research. It has evolved into being able to identify what people are thinking and feeling, what they want, what works, and how to engage with your audience. The real-time user-generated data, if utilized meticulously, can provide valuable genuine market feedback, brand health, campaign outcomes, and client satisfaction leading to the launch of new products or the betterment of existing ones.
Business-related data on the web and web analytics are also important and play a significant role in business management. The process of extracting web data for analytics is essential for optimizing business operations. Many tools, such as Google Analytics, can dive deeply into websites and generate reports on consumer behavior and engagement to get user experience, engagement, conversion, and product valuation. With these and other exciting emerging technology trends, businesses and organizations require talented experts in the relevant areas to resolve real business problems.
Global economy and business management 
The global economy or globalization or internationalization is the outcome of faster and better global connectivity and reach and willingness to constantly explore and innovate, penetrate new markets, maintain market position, global competition, and exploit technology advantage. Several factors promote globalization and guide enterprises to strive for international and global operations, including political changes, growth of technology, international business climate, international markets, costs, and resources.
All commercial transactions (sales, investments, services, and resources) between two or more regions, countries, and nations beyond political borders refer to international business and companies doing international business are known as multinational companies. 
A business management degree with a strong foundation in economics and a specific focus on the global economy is the need of the hour to cater to the growing global economy. Internationally operating companies & organizations or foreign chambers of commerce or international markets require such expert business administrators. 
The business administration qualification needs to be enhanced with topics such as international business, international accounting, international economics, intercultural studies, international business law, and exposure to international technology tools and trends. Some of the majors for business administration for the global economy can be global supply chain management, global markets, digital business and international business models, and management of intercultural competencies.
Follow TodayTechnology for more!