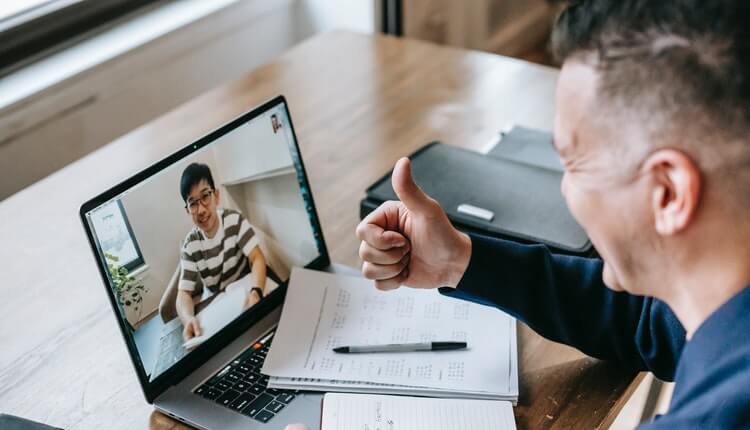 Nowadays companies face significant cybersecurity threats. But what many people find truly surprising is that studies have shown that over 85% of breaches involve a human element, and over 90% of cloud data breaches involve human error.
To put it simply, both malicious as well as accidental insider threats are one of the biggest cybersecurity issues facing companies today. Because of that it makes sense to take steps to improve the defensive posture of your company against insider threats sooner rather than later.
If you want to know how that can be done, here are the top 5 steps you must take:
1. Give Employees Training In Data Management Best Practices
Employees should be made aware of the importance of cybersecurity and trained in data management best practices. That includes protecting personal data, avoiding phishing scams, using strong passwords, connecting to secure WiFi, using firewalls and security software, as well as other basic measures.
2. Establish And Enforce Data Management Standards
In addition to training employees, it is crucial that you establish and enforce data management standards to ensure they're adopted. The use of Workexaminer monitoring for employee will let you track their activity and assess the implementation of data management standards.
By monitoring browsing  history, file transfers, email or message communication, as well as other potential avenues of security breaches – WorkExaminer can identify any lapses in data management standards so that early action can be taken. It can also spot any employees who may be malicious actors so that they can be placed under closer surveillance.
3. Monitor The Movement Of Data
The features in WorkExaminer will let you track file transfers, so you can capture when sensitive data is being moved. However it may also help to use Data Loss Prevention (DLP) software that protects sensitive data more closely and controls endpoint activities, filters network data streams, and monitors cloud data.
4. Protect Against Privilege Misuse
Many insider threats are often privilege user misuse that is difficult to detect and in most cases only identified after the fact. The monitoring that WorkExaminer offers can protect against that by identifying early warning signs in the behavior of employees.
If an employee does display early warning signs, they can be monitored more closely using the features in WorkExaminer to capture keystrokes, take screenshots, or even record live video of the user's screen.
5. Come Up With A Thorough And Proactive Approach
The true key to adopting a strong defensive posture is to make sure your approach is thorough and proactive. Instead of waiting for a data breach to happen, you should actively use WorkExaminer and other tools to analyze user behavior, detect anomalies, and identify potential threats.
With WorkExaminer it is easy enough to do all that. Its reports will give you a full analytic view of user activity so that you can see when employees are acting suspiciously and immediately take action to prevent any data loss or breach.
All these steps are essential if you want to truly minimize your risk of a data breach and ensure that your data is secure despite the possibility of insider threats. It may take time, effort and investment to implement these steps, but when compared to the cost of a data breach it is definitely worthwhile.
Final Words
The sooner you start working on improving your defensive posture, the better off you'll be. Try to make it a goal for 2021, so that by the time the year is over your company's data will be well-protected and you can keep it safe moving forward.