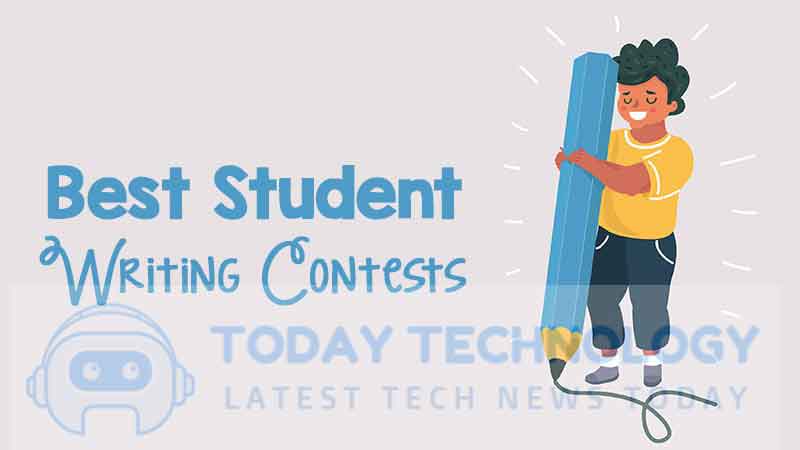 Are you a budding poet, a hobby writer, or a burgeoning novelist? Or, perhaps, you have tried playwriting or nonfiction essays in the past? If you have, you might find a writing contest a great place to showcase your prowess and even win some recognition.
Whereas each writing competition has its varying rules and requirements, such contests are a great way to highlight your talent, add something to your writer's resume, and also win some scholarship money in the process. If you are lucky, you can land a mentor or a publishing deal for your work.
Keep reading to find out some writing contests for high school students in 2021 found for you by write me an essay writing service experts.
Top 5 Writing Contests for High School Students in 2021
Here is a list of writing contests for high school students you can try in 2021:
VFW Voice of Democracy
If nonfiction is your forte, then you can try your luck with the VFW Voice of Democracy writing competition. The contest was started in 1947 by the Voice of Democracy to offer high schoolers a platform to showcase their talents around patriotic and democratic-theme recorded essays.
The competition offers up to $30,000 in scholarships to participants. To be eligible, you must be a U.S citizen. In addition, you must be between grades 9 and 12 to participate in this writing contest. You are not required to pay any registration fee. The deadline for this year's competition is October 31, 2021, 0000hrs.
YouthPlays New Voices One-Act Competition
Are you an aspiring playwright? The YouthPlays New Voices One-Act Competition will allow you to share your work with the public. This competition is sponsored by YouthPlays, which focuses on publishing musicals and plays of numerous genres for various audiences.
To be eligible for this contest, you must be 19 years of age or younger and have unpublished plays. Upon participation, you stand a chance of winning up to $250 and an opportunity for YouthPlays to publish your work. Applications for the YouthPlays New Voices One-Act competition are open up to around May 2022.
The Patricia Grodd Poetry Prize for Young Writers
If you have a passion for poetry and have done a few poems in the past, The Patricia Grodd for Your Writers contest will be a great event to share your work. Kenyon Review, established in 2007, hosts this competition aimed at recognizing young poets with outstanding talents.
The registration fee is yet to be determined by applications are open from November 1 to November 30, 2021. To participate in this competition, you must be either in grade 10 or 11. You stand a chance of getting your work published and winning a scholarship to the Young Writers Workshop.
River of Words Writing Contest
The River of Words is a writing competition that focuses on poetry hosted by the Center for Environmental Literacy. To be eligible for this competition, you must be in grades K-12 and between the ages of 5 and 20 years.
The awards for participants include publication and recognition. This art and youth poetry contest is hosted every year and targets high school learners. The deadline for submitting original poems is December 1, 2021, if you're a U.S. student, and February 1, 2022, for students in AZ, GA, and outside the U.S.
Bennington Young Writers Awards
These contests offer a chance to high school learners interested in poetry, fiction, and nonfiction to share their work. This competition aims to encourage your artists to create more work, and at the same time, the competition promotes excellence in writing among high school students.
Students in grades 9 to 12 can participate in this competition, whether international or from the U.S.A. For your work to be accepted for review, it must be unique, sponsored, reviewed, and approved by a teacher. In case you win in this competition, Bennington will publish your work. Additionally, you stand a chance to win a Bennington College scholarship and up to $500 in money. The deadline for submitting your piece is November 1, 2021.
Final Thoughts
Don't waste any more time – jump into any of these writing contests to try your luck. You never know where the lucky chance is. Any of these contests could be the only opportunity you have for your work to be read by the world. So, showcase your talent and look for new platforms to make your unique voice heard. Besides, make sure to provide original submissions, as this proves your authenticity in whatever genre you are applying.
Follow TodayTechnology for more Technology Tips!