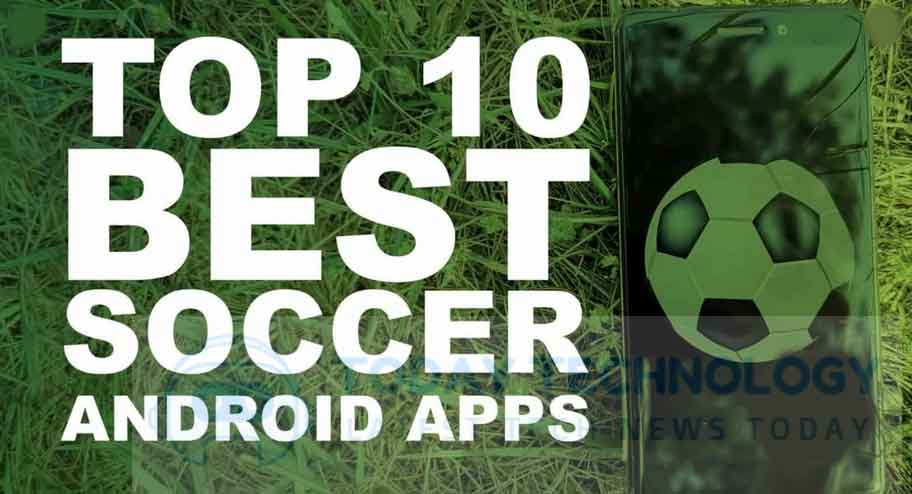 When it comes to entertainment, sports are one of the biggest sources. And in sports, football is something that most sports enthusiasts like to follow. For some, it is a habit to watch and be part of every football discussion and event. While for others, it is one of the biggest entertainment sources.
In today's busy lifestyle, catching up on football scores and news can be somewhat frustrating if you're not checking the latest livescore data or football videos on Buaksib. This is where mobile applications come in handy. One can now download these apps and catch up on the latest happenings in the world of footballs in an instant.
Here are the best ten apps for android users and football followers:
The Score
One can keep oneself updated with all the football-related news and updates. The app provides real-time sports analysis, scores, and news feed. One can also connect through this app with friends and other fans through the sharing and chatting option.
Bleacher App
This app is the perfect place for those who want to know what is happing in the world of football. The app has the latest stories related to teams, clubs, and players. Moreover, one can pick their favorite teams and get real-time feeds about them.
CBS Sports
CBS Sports is one of the most popular apps to count. The app provides a personalized experience with a highly intuitive and comfortable app interface. One can watch live streaming of the football events on this app.
Live Score
This app is built and run by one of the oldest sports networks. The app provides a simple interface for the users to track the latest matches. In addition, one can get live score details and live commentary on the matches.
Yahoo Sports
Yahoo Sports is a free app that is perfect for football lovers. The app covers all major leagues and provides free live streaming. In addition, one can personalize the news feeds as per one's favorite team or club.
Sofa Score
This sports app is the most comprehensibly created application that covers a large number of sports and matches. One can get live scores, analysis, stats, and live chat rooms of football fans. Also, the app has integrated games and quizzes for a fun experience.
365 Scores
This app is a well-designed platform for football lovers. One can track the latest football matches, get statists, get a heat map of players, and read news related to the sports. One can also take part in a football trivia game for some added entertainment.
BBC Sports
The app allows live streaming of the matches and also allows casting it on the TV instantly. One can get game highlights, live scores, the news feed on demand. One can personalize their game choices and get notifications on new updates.
Flash Score
For those looking for an app that is simple and easy to use, the flash score is the one to pick. The app provides live coverage on 6000 sports events. In addition, there is a live commentary through text feature along with a team news feature to enjoy.
MSN Sports
Using MSN sports, one can track their favorite team and their latest news with few simple clicks. In addition, one can get real-time scores and analysis and also get post-match highlights and stats. The app is simple and has a quick navigating interface for a better user experience.
Sports apps can be a great blessing for those who are into football. One can get all the updates and news of their team and players in one place without having to switch on the TV.
Follow TodayTechnology for more Tech and Business News.