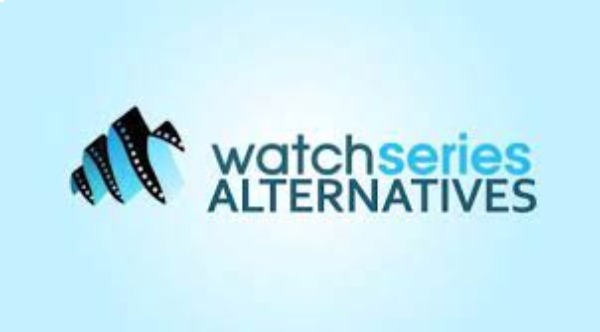 WatchSeries is a great site for watching free TV shows and series online. However, due to restrictions, some of WatchSeries' servers have been taken offline, which means you will no longer be able to access it to watch TV series and TV shows online.
Fortunately, there are a few good alternatives that can make life a little easier. As you may be aware, not all alternatives provide the best selection of free online TV shows or TV series. Keeping this in mind, we decided to compile a list of some of the best free online WatchSeries alternatives for your viewing pleasure.
Read More: Top Best Viprow Alternatives In 2022
Best WatchSeries Alternative
1: Crackle
This is without a doubt one of the best alternatives to Watch Series in the video streaming space, and it has the added benefit of being completely free and legal. Because this service is owned by Sony Pictures, you can expect to find some older Sony movies for free. In addition, this platform contains some original content for users to enjoy.
As you might expect, Crackle contains a lot of advertisements, which is how Sony manages to keep the entire operation afloat. Ads are, however, something that Watch Series users are used to, so this won't necessarily be a deal-breaker for many. The best part about Crackle is that you don't have to sign up to watch content. Creating an account, on the other hand, allows you to see which shows you've already watched and gives you access to some other useful features.
2: Tubi TV
Tubi TV is an excellent place to start if you're looking for one of the best WatchSeries alternatives on the market. It has all of the essential features of a free streaming site, as well as an impressive interface and a large selection of TV shows and TV series from around the world.
We also like how fast it is for all of its content, though it is recommended that you use it with a high-speed VPN provider to get the best speeds based on your geographical location. Tubi TV is great for discovering shows or movies that you may not have heard of before, in addition to finding popular TV shows.
3: TV Muse
Though it follows the same procedure as the WatchSeries alternative mentioned above, there are a few key differences. To begin, those who use adblockers will be disappointed to learn that TV Muse can easily circumvent them. Furthermore, there is a slew of pop-ups that may annoy some viewers.
This is, however, to be expected from free online streaming services, so we won't hold it against TV Muse. The collection of available titles is quite extensive. As you might expect, TV Muse is completely free to use and does not require any personal information from users in order to access the free movies and TV shows.
Read More: 10 Best Free Sports Streaming Sites In 2022
4:SolarMovie
SolarMovie is another fantastic alternative to TheWatchSeries and one of the most popular and well-known websites for providing entertaining services of films and series.
Why shouldn't it be? This website has a plethora of entertaining and well-known TV shows and movies. In addition, everything in Solarmovie is free. Furthermore, you are not required to register in order to use the website.
Whether you want to watch documentaries, animation, or science fiction, you can open the website and you will always get the desired results because this website has covered it all.
The steps for navigating this website are also fairly simple and straightforward. You also have this search bar to search for whatever movie or series you want to watch, making it a perfect alternative to The watch Series.
5: 123 Movies
Another excellent alternative to Thewatchseries.com is 123movies. The reason for this is its never-ending supply of entertainment options in the form of movies and TV shows.
Every country's movie and show content, from Indian to American, is available to watch on 123movies. There are numerous genres available with films and TV shows such as The line of duty, Four more shots please, The Big Bang Theory, Grey's Anatomy, Money heist, and so on.
Flack, Total Bellas, Zoey's extraordinary playlist, Criminal Minds, and other 2021 releases are also available. And the best part is that it's all completely free. Furthermore, you are not required to register in order to watch something. All you have to do is open the website, type in what you're looking for, and you'll have what you're looking for.
With such reasons and benefits, it is safe to say that 123movies is an ideal platform for TV series and movies, and thus one of the best alternatives for watching series.
6: Hulu
Hulu is yet another excellent alternative for the watch series website because, like Thewatchseries, it offers a large amount of entertaining content in a variety of genres.
Watch Hachi: A Dog's Tale on Hulu if you want to cry over a dog. Do you want to laugh at two dummies? Dumb and Dumber is available on Hulu. Do you want to feel the chills? On Hulu, you can watch Conjuring.
In short, regardless of your mood or the type of movie or series you want to watch, you can go to the website Hulu and be entertained with the desired results.
Everything from Disney to Warner Bros. is available on Hulu. Even navigation and streaming are simple, and the website is extremely user-friendly.
This website, however, is not free, and you will have to pay $12.99 per month to gain access to it. The site does, however, offer a free trial for which you must register.
7: Primewire
Yes, Thewatchseries was a fantastic website, but Primewire has some competition. Primewire is a great alternative to Watchseries. because of its amazing features and outstanding and up-to-date collection of TV shows and movies.
Primewire, like Watchseries. to, is a website where you can watch TV shows and movies for free. Furthermore, this website has almost no ads that pop up on your screen, so you won't have to go through the annoyance phase when using it.
This website is very simple to use. It also shows IMDB ratings and the genre under the title of the series or movie.
Almost every TV show is available to stream online for free on this website without the need for payment or registration. This website contains all seasons of popular shows such as The Vampire Diaries and How I Met Your Mother.
You can also leave feedback or filter your suggestions on this website. With so many benefits, Primewire emerges as one of the best WatchSeries alternatives.
Read More: Top VIPLeague Alternatives In 2022
8: Vumoo
Vumoo is another website on the list of WatchSeries alternatives, and this is due to the high-quality streaming and variety of entertaining content that Vumoo offers.
This website's layout and graphics are so impressive that it could be mistaken for Netflix. Having said that, the navigation is extremely simple, thanks to features such as the search bar, filter, trending, and so on. You can also switch between movies and TV shows, and you can get recommendations for any specific type you want. And everything is completely free.
Popular animes such as Dragon Ball and Naruto can also be viewed for free on this extremely entertaining website. It also displays information such as the IMDB rating, runtime, and release date.
Furthermore, this website keeps track of what you watch and, as a result, makes suggestions based on your preferences. From old classics to new thrillers, literally, every genre is available on this website, making it an ideal substitute for watchseries TV.
Follow TodayTechnology for more!