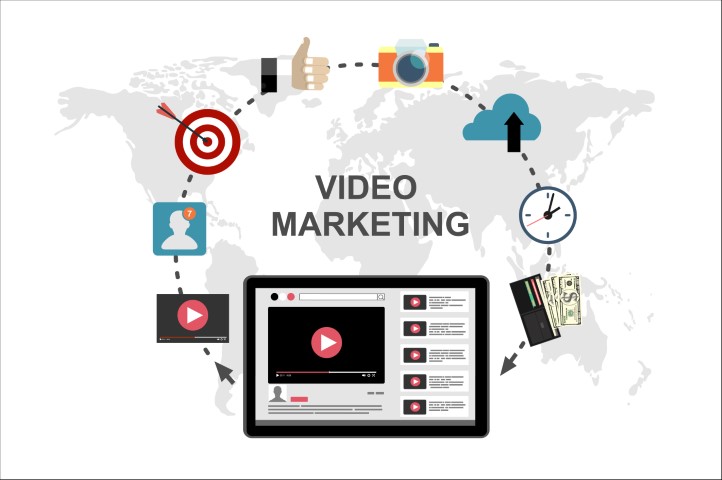 Health is wealth, a phrase that sounds a bit clichéd, but its relevance will never be lost. You can be on the verge of great summits, relishing all materialistic luxuries, but health issues can make it all seem worthless.
Good health is the key to a happy and prosperous life, and people usually do not prefer compromising on their health if they have monetary independence. The Healthcare industry is huge and difficult to understand, especially for marketers. People suffering from health problems or relatives or friends going through a severe medical condition are vulnerable. As marketers of the healthcare industry, you need to be very cautious while designing your ad campaigns.
Healthcare marketing needs detailed primary and secondary research to come up with plans that would be feasible and effective.
An Overview of the Healthcare Industry: 
The healthcare industry in the United States is the world's biggest lead, with massive  investments happening annually. According to a US study, the amount spent on healthcare advertisements has doubled in the past decade as all the companies aspire to be a shareholder in the huge health care market.
Companies are striving hard to influence consumers with their advertisements and campaigns directly. This practice has both pros and cons that the marketer should consider. This helps lift many stigmas attached to a lot of diseases like HIV and creates havoc regarding very timid health issues.
The Healthcare industry must follow some ethics while creating ad campaigns.
Why Video Marketing is an Effective Tool
Video marketing is the future of efficient advertising as digital screens have become ubiquitous, and video is the most widely liked and accepted form of media today. More than 4 billion Youtube videos are viewed every day, and more than 30% of the audience prefers to view a video before making their final buying decision.
Subjects related to health are quite sensitive, and people want full proof testing before they believe a product's potential. There are a lot of things a marketer needs to consider while creating video campaigns.
Tips to Make Your Healthcare Video Marketing More Effective:
You invest time, money, and energy when you create a video ad, and the main objective behind all the hard work is to make a profit and accelerate sales. Given below are some tips that you need to consider while putting together a video marketing strategy to reach a wider audience and to create a long-lasting impact:
So, know your topic well before jumping to ad creation. Read books, theories, and research papers. Talk to professionals and cross-check your content multiple times before it gets out in the market. Information that is not authentic can create a terrible impression of your brand resulting in great loss.
Research Well and Provide Authentic Information: Healthcare marketing needs to be taken seriously as it would influence people towards taking steps that would directly affect their health and life.
Don't Skip the Testimonial: Humans love to listen to stories. We are emotional beings, and marketers need to understand and value the power of good storytelling. Getting your happy and satisfied customers to review you can be an excellent option to make your video a big hit. People always look for a support system, and they do not want to be guinea pigs for the first trials. So, the audience will believe your brand story if they listen to fellow patients or professionals talking about you.
Share Stories that Engage the Audience: Videos give a lot of creative liberty that must be recognized and made use of by the creators and advertisers. Do not just boast about your services and products; rather try to plan a proper story around your offered services that the audience resonates with.
Trust Is Essential: The healthcare business is tricky as people do not believe in a frequent change in their favorite brands for medication or services. Patients and medical professionals are never easily convinced about changing their ways, and therefore your video should have a factor that touches upon their pain points. They should feel connected to your portrayal and should think that you understand their personal problems.
Guide Your Audience about Healthcare: Patients and healthcare staff are always looking for assistance and guidance to walk the right path. They need someone who understands their needs and delivers accordingly. Videos can do so by guiding them about certain services and practices that would be of use to the audience. You can indirectly target the audience by running health awareness campaigns. Such campaigns will help your brand grow subtly.
Make Use of Digital Tools to Evoke Emotions: A video has many components, and all of them are important for the video to look synchronized and appealing. It also involves multiple senses and, therefore, can entice the viewer and make them feel a certain way. The use of proper music and thoughtfully captured frames are just perfect for evoking emotions in the viewer. Marketers should leverage the video editing software

present

 online to develop professionally designed videos that have proper editing and sound.
Have a Problem Solving Approach: The healthcare industry is brimming with problems, be it the service seeker or the service provider. A video that guarantees an effective solution to their worries would attract eyeballs. Tweak a problem-solving approach in your content so the audience could define their benefits from watching it.
Conclusion:
The Healthcare industry is an industry that will never die and has great prospects. Brands need to change their conventional ways of reaching out to professionals and start believing in direct customer marketing. Every individual thinks rationally today and widely uses social media; the need is to make content that they prefer.
Video marketing is winning the race of advertising today, and healthcare is the emerging market that needs to incorporate good video strategies to blossom.