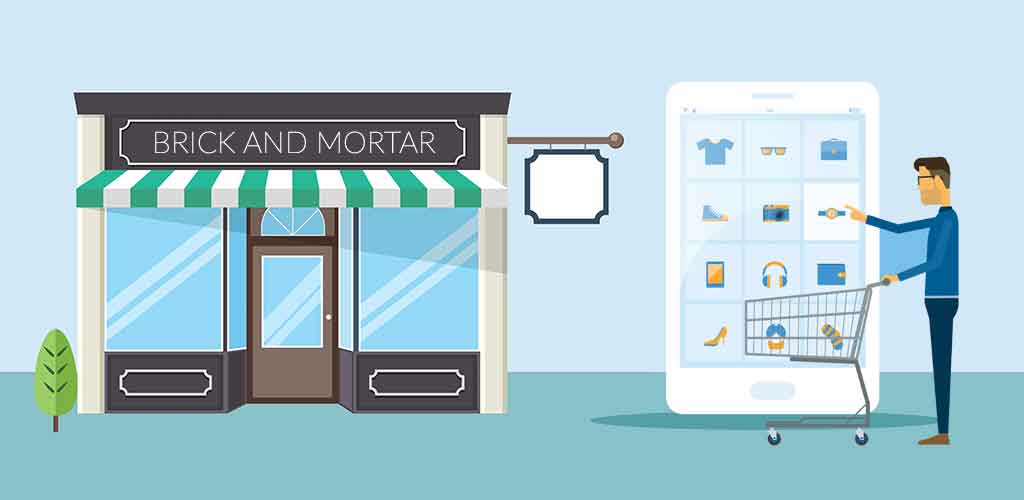 Physical stores have been an integral part of our lives, and will probably maintain their role for the foreseeable future. However, there are also tons of opportunities in online stores as the world becomes increasingly digital.
Is it time to create an online store for your business, or should you stick to your guns? Here are four questions to ask yourself.
Do You Want Customers Around The Clock?
Online stores don't have to be manned by store attendants, cashiers, or any other employees. Your customers have the luxury to serve themselves whenever they want. This could be at the crack of dawn when they need a new pair of shoes, or in the middle of the night when they finally have the time to do some personal shopping.
An online store also has another advantage – you can stay open regardless of the time of year. Websites don't need to take Easter or Christmas breaks. You can even customize your store with a small investment, as opposed to the decorations you'd have to buy for a physical store.
Finally, an online store gives you access to customers around the world. You could fill orders from China and the U.S on the same day! And thankfully, there are several shipping companies that would love to accept your business.
Do You Want The Best Possible Location?
When setting up a store, it's critical to find the best possible spot. You want to maximize foot traffic, while also being in a visible spot. This may be easy or difficult to do, depending on your location, industry, and a couple of other factors. However, eCommerce stores are much different.
All you need is a few dollars to secure a store. And because there are several domain types (.com, .co, and so on) you'll always find a name that matches your store.
With an online store, you can also get traffic from search engine sources. If you optimize your SEO just right, you can reap the benefits for months or even years to come. Because your business isn't tied to a location, engines like Google know that customers can always reach you, and they'll point the traffic your way.
Do You Want More Brand Awareness?
For most businesses, an online store is just one step on the journey to improving their online presence. There's also social media marketing, building an online audience, assembling an email list, and other marketing strategies. Besides extending your reach, these strategies also raise your awareness.
Now, customers who are on the other side of the country can recognize your logo, browse your offerings, and understand your brand story. You can also reach customers wherever they are, whether they use mobile phones or laptops.
The brand-building power of online stores are numerous. For example, you could earn a ton of free advertising whenever people share your products with friends. Social media platforms like Pinterest and Instagram make this a real breeze.
You can capitalize on the social media angle further by creating accounts on these platforms. That way, it's even easier for people to share your products. If you sell wedding dresses, Pinterest could be a gold mine for you.
Do Your Customers Need 24/7 Support?
Thanks to customer service desks and chatbots, your customers can reach out whenever they need to and place a complaint. If you run a small business and don't have the capital, don't worry because chatbots are relatively inexpensive – some even have free trial periods so you can find which ones work best.
If you have a larger budget, consider building your own chatbot, customized with responses for the most frequent questions and inquiries. You can also hire a service desk to take care of all your customers' inquiries.
This is one of the ways that online stores really shine, beating out every other offline business, from restaurants to interior designers. Even if you can't provide 24/7 responses, you can accept inquiries at night and follow up the following day.
So Should You Set Up An Online Store?
The points above are quite convincing. The store can increase your customer service by a significant margin while also allowing you to service a wide range of customers. However, before investing in an eCommerce store, consider the following questions.
How Much Competition Is There?
The chances are that you analyzed the competition before launching your physical store. You'll need to do the same for your eCommerce business. Market research can give you an insight into your competitors' market reach, user base, and even competitive advantage.
It can also help you find unoccupied niches in your space that you can exploit. With the data from your research, you can also tweak your business model to respond to challenges in the space.
Do You Have The Resources?
Payment processing, storage, and order fulfillment are all critical aspects of running an eCommerce store. Then, there are also tools like Magento, WooCommerce, and UltraCart that make it much easier to manage your store.
Many of these tools have affordable – and even free – plans. However, they can start to feel like a significant financial commitment, especially when you're using a couple.
One more thing to keep in mind is your payment processing. There are lots of providers out there, but Payment Cloud offers business owners an excellent combination of features and support.
How Will You Price Your Products?
The eCommerce space is highly competitive. To attract customers, vendors often use discounts, price slashes, promos, and other tactics. Create an online store, you'll be competing with all these businesses. It's critical to find the right price point for your product.
As a business owner, you want to make enough money to cover your costs and turn a profit. However, you also want to maintain a competitive advantage, and offering lower prices is one way to do that.
One more thing to consider is the estimated cost of running your online store. There are several eCommerce platforms and they all offer various price packages. Considering your overhead costs helps you pick the best possible price for your products.
Follow Todaytechnology for more Tech, Computer, Hacking, and Digital Marketing News.