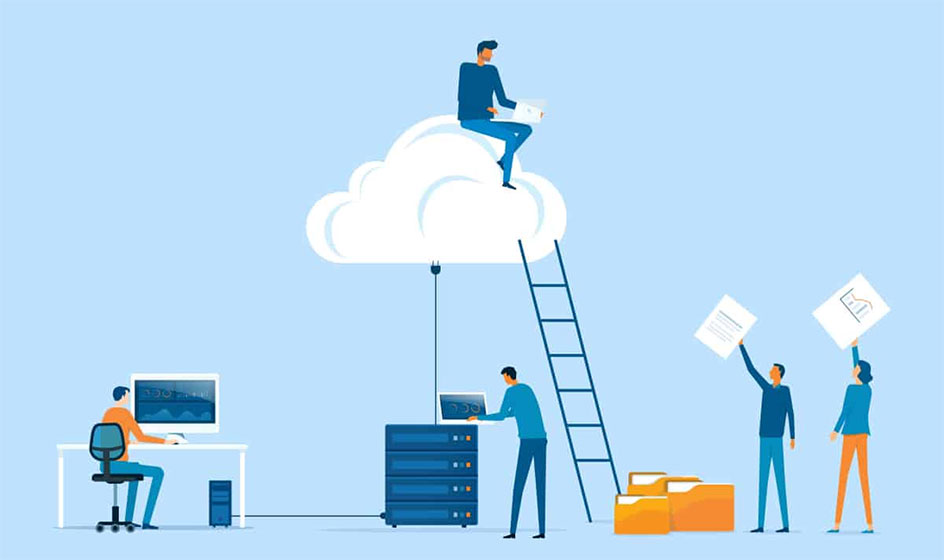 Through the ages, when the idea of storing data in a cloud was been born, bookkeeping was all about storing the data on a desktop. If you are still following this old school method, you will have to appoint a worker who will manage and record transactions, pay bills and invoice clients. Bookkeeping being a daily and hectic work, it is difficult for any owner to give much importance to it.
Having that said, lethargy in bookkeeping and accounting will end up bringing big scoops of tax penalty and also affects your credibility. With inaccurate records, the countless hours of work they spent for their accounting will be of no use. Fortunately, with sophisticated technologies, no business owner will ever have to go through these struggles. There are some incredible cloud accounting tools to solve all your issues regarding accounting and bookkeeping. 
But with the changing trends in technology, it is imperative for small business owners to upgrade their methods of accounting to stay alive in the competitive market. This read is made just for small business owners trying to optimize their accounting workflow using cloud software. 
Recording Business Expenses On The Go
Paper receipts have become obsolete these days. If the receipts you have for your expenses are on paper, you cannot be sure about keeping them safe for a year. Even if you keep them safe, there are high chances for the print to get faded. The only way to safely play this is by recording all the expenses immediately so that you won't miss out on anything. 
It is not enough if you only have bank and credit card statements provided that your business is selected for IRS audit. It is because the auditors want receipts. So, the solution to a variety of problems under different circumstances is cloud accounting software. It will help you save the receipts as a pdf on your mobile. Those pdf documents will help you show the receipts to the auditors. 
But recording all the expenses as they happen is a tedious task for you as might be concentrating on other things. Cloud accounting software helps you here by recording all your expenses. How does it work? By connecting your checking account or payment gateway to your accounting software and downloading each and every transaction directly. Yes, you don't have to put in any effort.
Updates Made Easier
Usually, when a business owner is using accounting software, it costs a huge amount of money to install the software suite and install it. But it is not a one-time payment because whenever the software releases a new update, the business owner has to buy it for better performance of the software. If he can't afford it, he has to work with the outdated version of the software and he will be missing out on the added features for the present day's expanded business needs. 
In some firms, access to the accounting data will be given to several people according to the requirement. If you have to do the same thing, you will have to buy additional licenses. Another headache of this process is that having multiple people handling the accounting, it is difficult to upgrade the software in all of their machines simultaneously. 
But cloud accounting will save you from all of these headaches. If you use cloud accounting software, all you have to do is access the software with an app or web browser. Then all the updates, backups and security will be taken care of by the software provider. Everything could be done at a nominal monthly fee, preventing you from spending a vast amount of money unnecessarily. 
Add-on Features
You might be using a particular software for your accounting. But the question is that does your software do the integration process by itself? Though certain software does all the accounting chores effectively, you will still have to work for hours to sync the data between the applications. Your business miles have to be tracked often and it is done by some specialized software solutions automatically. Not only for mileage tracking, but you would also need to integrate for online payments, payroll, time tracking, scheduling and project management, etc. 
What if those applications go one step further and integrate with your accounting software? Integration is important because it saves hours of work for you and prevents you from having to log into your mileage tracking application once in a while. Integrating the process increases your free time and decreases your stress. You don't have to manually gather all of your documents if your applications do the integration by themselves. 
By choosing the right add-ons, you not only save your time but also your money. There are hundreds of credible applications available to assist you with this. For instance, if you are using QuickBooks for your small business accounting, you may try using third-party applications like PayTraQer to automatically sync your online transactions into QuickBooks. With the right integrations, you can completely automate your accounting and bookkeeping, without missing out on a single penny.
Collaboration, The Master Strategy
When you use cloud accounting, it is easier for you to collaborate with your accounting team. Let us see how.
Let us consider that you decide to make an investment which you think will be beneficial to your company. You have two options, one is to lease and the other is to buy. Now you would like to check with your accountant and he will tell you the best choice when seen from the long-term perspective which includes the taxes. 
But if you are still using the old desktop accounting software, you would have to explain it to your accountant. And chances are there for improper communications. He will ask you to send your financials and you have to take a printout and send it securely to him. After receiving it, he will review it and they might need some more reports. So before your accountant offers you the best decision it will already be a day or two. 
Rather when you use cloud accounting software, you can make your accountant log in to the software. And this gives them direct access in a completely secure way. So he will be able to start and finish their work immediately. Whatever it is that you are investing in, Cloud accounting software will make the collaboration between you and your accountant straight and simple. 
Cloud Accounting Software On Mobile
Unlike the old school methods where your presence in the office was mandatory with your desktop for making any decisions, Cloud accounting software offers you the freedom to go anywhere anytime. As a business owner, you might need to travel a lot. At those times, you could still work and get access to your financial information if you use cloud accounting software. 
If freedom and flexibility of workspace are your primary considerations, then switch to cloud accounting software as it provides all your financial data in your mobile itself. Now you can charge your clients and pay your bills from any place on the globe. 
Closing Words
Now the reasons to migrate your accounting to cloud software must be clear. Cloud gives you the mobility, ease of access and security that your small business accounting needs. Having that said, you should spend some time on research, weigh various cloud solutions, look at their security measures and then choose the right one for your small business. You can always start out with their free trial. 
Follow TodayTechnology for more!