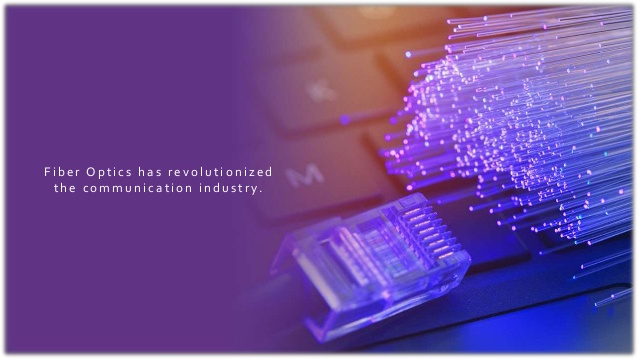 The use of fibre optic broadband has risen drastically, with many people installing it in their houses. Since we're constantly streaming and more and more people are now working from home, fibre optics has been very reliable. For instance, it offers consistent high speeds, and the general data networking is excellent.
Besides, it has become a more affordable option because the prices are slowly dropping down. The amount you would pay for ADSL is only slightly higher with fibre optic, but you'll enjoy the best services ever. If you don't know where to get this superfast internet, compare fibre broadband and select the best deals at the right price. Also, below, take a look at some of the advantages that come along with using fibre connections and why it has become popular today.
What Makes Fibre Optic Popular?
When it comes to the speed department, fibre optic broadband beats copper cables by far, and it is not even close. Since fibre optic cables are constructed with tiny strands of glass and light pulses, they carry a lot of data through high speeds—up to 60tbps. If we were to compare this to the speed of light, it is slightly slower.
Copper cables limit the user by speed, and they can only transfer data at a maximum of 10Gbps. On the contrary, fibre internet connection does not have data-checkpoints allowing you to browse as much as you need without limitations. Therefore, if you have been experiencing slow internet and would like to increase its speed, this broadband makes a perfect choice.
Consistency and reliability 
Fibre optic cables are more robust than copper wires, making them resistant to various weather conditions. Since high moisture and temperature can tamper with connectivity and transmission, you've nothing to worry about when fibre is the subject. The thin nature of this broadband helps in optimizing data transfer.  Besides, electromagnetic interference (EMI) is not an issue because it carries a light signal rather than electricity.
In contrast to the old-fashioned and damaged copper cables, fibre users do not experience fire hazards. It is safe and reliable broadband that provides continuous data transmission across different continents without any hiccups.
Higher heat and water withstanding capacity 
As mentioned above, fibre optic cables are immune to temperature changes, moisture, and bad weather, making them a perfect choice. It doesn't matter whether it is too hot or raining heavily because fibre optic will ensure communication goes as usual. Since there are no metallic components in the cable, lightning cannot also cause any surge.
Hence, this type of connection is preferred by most people as it can perform well even in severe conditions, making it an excellent choice for industrial, outdoor, and long-distance applications.
Fibre optic internet has a better signal strength than copper internet connections by far. The signal strength is beyond compare and does not degrade after the user has moved away from the switch. Consequently, this has been pretty helpful, particularly to office workspaces located from the telecommunications room.
While the signal transmission for copper cables can only cover 328-foot, fibre optic cables can transfer a signal up to 25 miles. However, different distances may vary depending on the wavelength, cable type, and network. Since fibre optic carries data with less signal loss or attenuation (which loses only 3% per 100 meters), it is much better than copper, which loses above 90% over the same distance.
It is hard to tap into fibre optic cables making your data more secure than transferring it through copper wires that emit signals. As a result that, most businesses opt for fibre optic networks as their security plan. With this type of technology, they can stay ahead of any potential threat.
Since fibre is fast broadband, business owners and managers can access all aspects of an operation anytime they want by deploying the newest technology tools for security purposes. That aside, they can take advantage of cloud security tools to ensure their resources are safe. Some of the most popular security applications for fibre optic networks include intrusion detection, cybersecurity, and video surveillance.
Unlike copper wires that are delicate to the pulling force (can only handle 25 pounds), fibre optics can withstand up to 200 pounds of pulling force despite being lighter. For that reason, fibre optic cables are known to be the best for local area network (LAN) construction.
Besides, copper cables are likely to erode within five years, which will definitely require a replacement. As they age, their performance degrades while losing the signal.
Even though copper internet might seem like a cost-effective option because it costs less than fibre optic, it is quite the opposite. In the long run, fibre optic cable is the right financial option after factoring in maintenance, hidden costs, replacement cost, interference, and the risk of tampering.
Speaking of bandwidth, fibre optic technology is much better than others, especially with single-mode fibre. Given the same diameter, it provides more bandwidth than copper. Besides, the performance of fibre optic is not limited to the cable itself but instead considers electronic components of the whole system to increase efficiency.
Although fibre data for business is limited, the bandwidth is a little higher, and the speed doesn't reduce with increasing demands for the internet. Therefore, a fibre optic internet connection is ideal if your current internet selection is not good enough to accommodate your bandwidth demands.
Conclusion 
While fibre optic is a little expensive than ADSL and other internet connections, its return on investment (ROI), along with other benefits, makes it future-proof. This broadband transfers data pretty fast and provides high bandwidth, making it reliable.
Apart from that, fibre gives secure connections, and it is not susceptible to bad weather. So, you're not going to incur some extra cost for maintenance or replacement. Since this type of internet service is becoming cheaper every day, it is still essential to shop for the best deals.
Follow TodayTechnology for more Technology, Business and Tech Hacks.