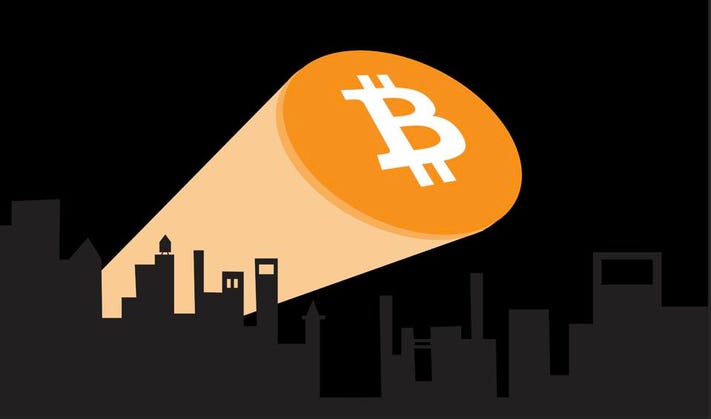 Like any investment, putting your money into the wrong crypto coin can lead to significant losses. If you don't research carefully, not every crypto coin is bound to experience a Bitcoin-esque explosion in value. Trading cryptocurrency comes with an inherent risk, which is why every investor should prepare themselves with knowledge and research.
If you're a beginner with cryptocurrency, you may not realize just how expensive Bitcoin has become. It's far out of reach for most people to own even a single coin. Fortunately, there are thousands of alternative crypto coins, each presenting an investment opportunity to generate a massive return in the next decade. 
As millions of people become curious about investing in crypto, they might want some basic rules to get started. Here are some top tips to follow when buying crypto:
Invest with Money You Can Afford to Lose
The best advice is to invest in cryptocurrency smartly. Do not invest with money you can't afford to lose. Your retirement savings, for example, should be nowhere near an investment this risky. Exercising caution and sensibility is a rule that every investor should maintain.
Crypto is infamously volatile. You can quickly lose 20% in value in a single week. Furthermore, some coins crash and fail. Investing recklessly can get you in a lot of trouble, so always be careful with your money.
Choose a Reliable Cryptocurrency App
There are many ways to buy crypto. You can sign up for crypto trading platforms and online exchanges through your smartphone. It's as easy as downloading an app and inputting some financial information. 
You may choose to do things a little more anonymously through a Bitcoin machine. For that, you still need a cryptocurrency app on your phone, except it will be in the form of a crypto wallet. Regardless of the method used to purchase crypto, ensure your assets are secure and protected from hacking.
Turn Cash into Coin with a Bitcoin Machine
If you want a secure way to create a crypto investment, you'll appreciate the simplicity of a Bitcoin machine. They don't require you to register for an account. The transaction is very fast, taking minutes compared to days. You can also easily deposit large quantities of cash and turn that into cryptocurrency almost instantly. 
There are lots of machines across the world. All you have to do is search for a Bitcoin machine near me and you. You will discover hundreds upon hundreds of Bitcoin ATMs all across the country.
Do Not Buy Crypto Coin After a Sharp Rise
A lot of us see the headlines of a cryptocurrency that has exploded in popularity. That's not the time to buy that specific crypto coin. A sharp rise indicates a value that is unlikely to hold. A correction or fall is likely. 
Invest at a moment of decline and aim to buy at the lowest possible price. This is the art of investing in cryptocurrency. With such volatility in the markets, there's no shortage of opportunities to invest. If you buy at the right time, you will be ready for gradual rises that can vastly increase your total investment value.
Do Not Panic When a Cryptocurrency Falls
As stated, cryptocurrency is volatile. After you have bought crypto coins and you see tumbling values, don't panic. Rates will change. Even Bitcoin has experienced large falls over time. It can take weeks for a crypto coin to stabilize. In a lot of cases, you get growth happening yet again. 
As a first-time cryptocurrency investor or beginner crypto coin buyer, don't sell at low values. Let things stabilize and sell at a higher rate. Cryptocurrency is a lot more volatile than traditional stocks and investments.
Buy Established and Emerging Crypto Coin
All crypto coins can be divided into either those more established or those emerging. Conventional cryptocurrencies, such as Bitcoin, are notoriously expensive. However, they have more momentum behind them from years of solid growth and publicity. 
There are other new and emerging crypto coins as well. While some options can fail, emerging crypto has the potential for growth as they might not have experienced their boom period yet. As you build out a cryptocurrency portfolio, it is worth spreading out your investment risk across both established and emerging coins.
Ensure Your Crypto Coin Has a Use
Cryptocurrencies often have a project attached to them. Copycat coins, such as the many that piggybacked off Bitcoin's success, are best avoided. Instead, try to invest in a cryptocurrency that has a contract or existing projects in the works with major corporations or governments. These currencies offer some stability and suggest there is more growth to come.
Ethereum is an excellent example of a crypto coin done correctly. Built off blockchain technology, this cryptocurrency can be used to transfer data and innovation, build platforms, and more. Ethereum has an actual use beyond simply being a coin. 
Research the Team Behind the Coin
Before investing in a somewhat unknown coin, don't do it on a whim. Research the developers and team members before approaching a Bitcoin machine near you. A legitimate team should be easily verified. Look up LinkedIn profiles. Do a reverse image search across Google to ensure team images are not fake or duplicated.
These safety measures are essential when investing in start-up cryptocurrencies with largely unknown identities. Although new currencies may offer excellent value, remember that a lot of coins fail. Your ability to research and calculate risk will help you differentiate the winners from the losers.
Follow TodayTechnology for more!