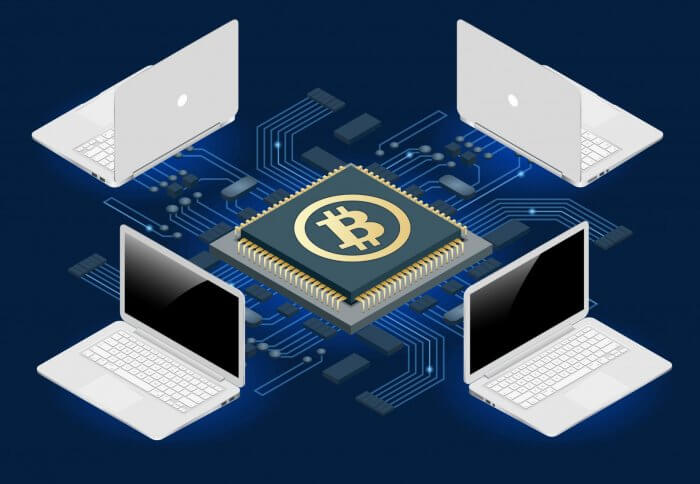 There are more than 10,000 cryptocurrencies in the market. Cryptocurrency is a digital currency that is growing extremely popular. Unlike physical paper and coin currency, cryptocurrency is unregulated by central bankers and the government. You can use cryptocurrency to buy goods and services with extremely secure transactions. The fees associated with these transactions are nearly nonexistent, making cryptocurrency an extremely popular investment. Bitcoin has become the most popular form of cryptocurrency investment and is now easily accessible through normal payment applications linked to your bank account. Like any cryptocurrency, you need to know how to buy Bitcoin and when to sell to make a profit.
1. Watch for Scams
It is difficult to decipher through tens of thousands of cryptocurrencies and determine which is real and which is a scam. Crypto investments scams have surged with the growing popularity of cryptocurrency. When you are just beginning to research cryptocurrency, assess the popularity and length the cryptocurrency has been active. For example, many beginner investors should opt to invest more in well-known cryptocurrencies such as Bitcoin and ETH. There are many red flag indicators you can use to help you avoid scams such as the following:
Someone who guarantees you will make money is a scammer. There is no guarantee that you will make a profit from cryptocurrency investment. 

Any person who promises you free money for your investment is a scammer. 

Any offer that makes a big claim most likely is a scammer. In any business, asking for investment requires details and information. These scammers will promise you big things without providing any details.

Scammers also offer to "double your money" or guarantee a huge chunk of money in a short return. They may even provide endorsements from other success stories. These are fake. 

Scammers will solicit money from you without knowing you. Scammers often use artificial bots to message you directly and ask for your investment. 

Anyone who requires personal information is possibly a scammer and a hacker. One of the greatest benefits of cryptocurrency is anonymity. A scammer or hacker may offer you a big investment return but require you to provide personal details such as your social. You should never give out your personal information.
2. Know-How to Buy Cryptocurrency
Do you know how to buy Bitcoin? Do you know how to sell there? There are many verified applications that allow you to buy and sell cryptocurrency at a low exchange rate. 

Each of these software comes with different benefits. Nearly every application takes a small percentage of your transactions.
3. Understand the Difference Between Cryptocurrency and Cash
Cryptocurrency is not backed by any government. It is a decentralized form of currency. Unlike Canadian dollars, there is no obligation by any third party to recover your lost money. Cryptocurrency is a risk. The value constantly changes. For example, the value of Bitcoin over the year 2021 fluctuated from the low 30,000s to over 60,000. The value increases and decreases rapidly in a short time span. In the morning, your investment of $1,000 could easily drop to a few hundred dollars by evening. The following week, your investment could provide a return of 300%. There is no guarantee. Canadian dollars are backed by the government. While the cost of goods may increase due to inflation or the economy, a dollar is always a dollar. Cryptocurrency investment is high risk. You should only invest what you can risk losing in based crypto projects.
4. Diversify
The old saying goes, "never put all of your eggs in one basket." This applies to cryptocurrency investment. Investing in one cryptocurrency does not typically yield many benefits. You should diversify your digital currencies like you would with stocks. If you invest all of your money into one currency and it greatly decreases in value, you have lost your investment. Cryptocurrency is a high-risk investment that can yield great profit or great loss. Investing in more than one type of cryptocurrency increases your chances of yielding a profit. 
5. Security
VPNs are legal in the United States, but users and organizations should check if they are legal in specific countries.
Many VPNs offer extremely similar technologies, so it can be hard to choose which VPN will work best. Paid VPN services tend to be more trusted and include more security features. privatnostonline VPN services will be upfront about their security, their strengths and weaknesses, and their transparency by releasing third-party audits, for example. Extra VPN features include split tunneling, access to the Tor network, or multihop connections.
Once individuals look at the added features and find a service they think will work for them, it's a good idea to start out with a short-term subscription. Many vendors offer free trials of their paid versions. Some free trial versions may include a limit on how much data can be used on personvernpanettet
Follow TodayTechnology for more!