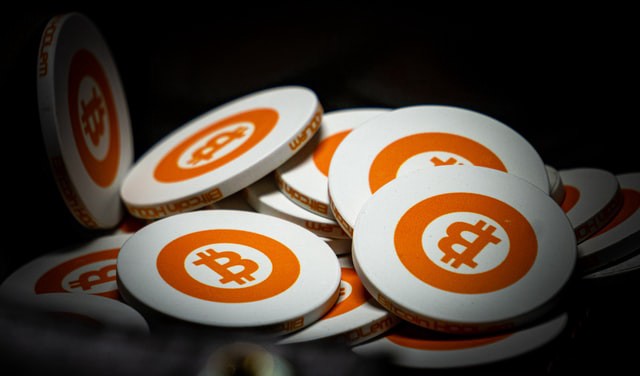 Is bitcoin useful for anything, other than to sell it to someone else for more money? Defenders and detractors have been debating the usefulness of bitcoin as a means of payment, store of value or investment asset for many years. But there is a cryptocurrency that does have a clearer utility, and that JP Morgan hopes will end up surpassing bitcoin in value: Ethereum.
Despite these, the market value of bitcoin is more than double that of ether. The popularity and "stamina" of ether would be justified by blockchain-based financial services and the proliferation of digital collectibles in recent months (NFT).
"Ether will likely overtake bitcoin at some point in the future as it will outperform when it comes to innovation and developer interest," Tegan Kline, co-founder of blockchain software company Edge & Node, told Bloomberg. However, the expert also recommended investors to allocate capital to both tokens.
Some experts warn that the speed of change in the crypto sector makes the forecast dangerous at times. Still, strategists at Goldman Sachs Group and star investor Cathie Wood are among some of the biggest figures in the crypto world who highlighted the potential of ether recently. More generally, interest in virtual currencies has expanded beyond "traditional" bitcoin, whose 1.6 trillion shares of the total market value of cryptocurrencies has dropped to 42% from the 70% it held. in 2021, according to data from CoinGecko.
What Do Experts Say?
In a report, Goldman Sachs strategists Mikhail Sprogis and Jeff Currie warned that there is a high probability that the world's largest digital currency will eventually lose its crown as the dominant digital store of value to others. cryptocurrencies with greater practical use and technological agility.
Investment bank experts added that ether seems the most likely candidate to outperform bitcoin, they also warned that this prediction is far from certain. In turn, they added that "the annual growth in the supply of ether has a ceiling, thus contributing to its credentials as a store of value."
Pat LaVecchia, CEO of cryptocurrency broker Oasis Pro Markets LLC, argues that ether is starting to be seen "as a better long-term growth story."
However, for some experts, bitcoin will defend itself against its rivals to stay in the first place, especially due to the large amount of attention it receives.
Andrew Kiguel, CEO of Tokens.com, argues that the world's largest cryptocurrency has the best external free crypto signal, as institutions and moguls like Musk continue to talk about it, while some companies have started to accept it as a means of payment. "Bitcoin will continue to be the king of cryptocurrencies, it has too great an advantage for ethereum to catch: a fixed supply of just 21 million coins," said Edward Moya, analyst at Oanda Corp.
Market Cap Differences
Bitcoin has the largest market cap of all cryptocurrencies, and Ethereum has the second place. As of July 2021, the market cap for Bitcoin is $603,637,991,090. Ethereum's market cap is $232,212,421,389. The market cap of Bitcoin is around 2.5 higher than Ethereum. This means that there is a huge room for growth for Ethereum.
Ethereum's Yield Farming
One big difference between Ethereum and Bitcoin is that Ethereum allows yield farming. They can simply get rewards by holding Ethereum. Yield farming allows holders to get returns by allowing others to use their assets for a period of time. 
DeFi and Ethereum
DeFi (Decentralized Finance) or decentralized finance, are a set of open-source protocols, based on blockchain, which allow creating financial products, similar to traditional ones. These allow free access to all people, and it is not necessary to trust intermediaries, since everything is based on smart contracts that make everything automatic, without human intervention.
Ethereum has become one of the most widespread DeFi cryptocurrencies and this is one of the main reasons why Ethereum is dominating in compression to Bitcoin. Some even argue that Ethereum has more uses than Bitcoin, which is regularly stored as gold to gain value in the future.
Will Ethereum The Tortoise That Beats The Hare?
Despite the great advantage of Bitcoin as a Crypto Debit Card, and other financial use cases, many compare the rivalry of BTC and ETH with the fable of The Hare and the Tortoise. ETH is the tortoise that advances slowly but surely, and BTC is the hare that loses due to an excess of confidence.
ETH is the native cryptocurrency that powers the blockchain protocol for smart contracts: the Ethereum network. The value of ETH is therefore driven by the growth of Ethereum as a platform for commercial use. Ethereum is the main network in the management of smart contracts and transactions, and the network in which the majority of cryptocurrencies and crypto assets are generated. We can't ignore this is a promising market with great potential growth in the future.
In a recent report to its shareholders, JP Morgan bets on the slow but successful race of the Ethereum "the tortoise" against Bitcoin "the hare". The main argument is that the speculative "hype" of BTC will end, and the dazzling race of the hare will come to an end. On the other hand, the tortoise will continue its slow but constant growth supported by its business model, its real application, and its consequent greater liquidity.
The Business Model Of Ethereum
While the Bitcoin blockchain only allows sending and receiving BTC, Ethereum is a much more complex environment. In addition to making transactions with ETH, it also allows users to write code, create new cryptocurrencies and even make smart contracts that are activated automatically when predetermined conditions are met by the parties. For this reason, certain analysts such as JP Morgan believe that its value will be higher in the long term. "Since having a part of this potential activity is more valuable, the theory says that ETH should have better returns than Bitcoin in the long term".
ETH's three strengths are detailed in the JP Morgan report:
Greater liquidity

Stronger demand

Less dependence on derivatives markets
The report further suggests that demand for ETH is stronger for two reasons:
The greater variety of uses of the Ethereum blockchain compared to Bitcoin

The fact that most of Bitcoin's operations take place in "exchangers", such as Coin base, which do not use the main chain but internal account systems, like any bank
Ultimately, the report bets on the long-term success of Ethereum based primarily on its increased commercial use. 
Conclusion
Based on this data, Ethereum might overtake Bitcoin in market cap and value. While Bitcoin has been the biggest crypto asset to ever exist, Ethereum is right behind and growing as investors realize what it can do. The good news is that experts agree that Ethereum is in its early stages. A small investment now will likely yield huge gains if held onto for several years. The "tortoise and the hare" debate will one day end with Ethereum likely winning the race. The key is to hold Ethereum through the highs and the lows. 
Follow TodayTechnology for more!