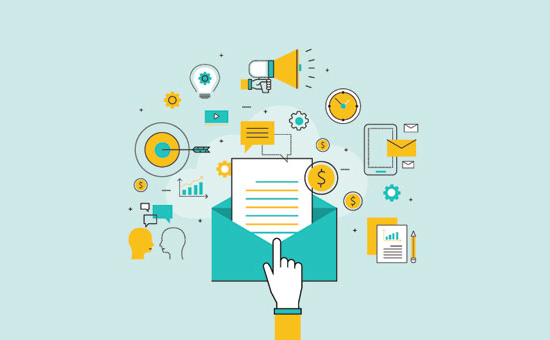 Despite the huge growth in social media marketing for businesses, email marketing remains vital. Email marketing is one of the most effective ways to reach potential and existing customers. Here are the 7 ways to make email marketing campaigns work as advised by professional business experts.
Segment Your Mailing Lists
Sarah Vandenberg, Founder, and CEO of Vandenberg Digital Communications quips that subscribers are usually interested in different types of emails, such as events, coupons, or news, but not necessarily all three. It is therefore important to understand who you are sending emails to. Consider segmenting your mailing lists by age group so that the targeted person should get the mail easily. If you have a press release, email it to a dedicated media list rather than your entire list. [Delivering] relevant messages to your [subscribers and customers] can encourage higher open, and click-through rates and fewer unsubscribes.
Consider Emails That Contain Text Only Or Don't Use Image-based Emails
A simple text-based email with links to specific content or saleable products works best. Email apps like Outlook block image-based emails automatically, which means most people can only see text items instead of the pretty picture. So, write short but descriptive paragraphs with relevant links to the site and tag those links to get the responses. Analyze the links that get clicks compared to those links that don't work.
Make The Email Come From A Real Person (As Opposed To "No-reply")
Steven Macdonald, digital marketing manager, mentions this – Sixty-four percent of subscribers open an email based on the email's sender. No one likes to receive an email from [email protected]. You must use the email address of a member of your marketing or customer service teams or even your CEO to send an email and let people respond so their response is not rejected or ignored.
Personalize Your Emails
Email sends that don't have any personalization won't resonate well with your contacts. But when the personalization is done correctly, it can encourage connections to open the emails and then interact with the content inside.
Start with the basics, like adding first names to subject lines. If you have it, use more advanced data in the email's body to develop an interesting call to action. For example, use past buying behavior to determine which specials might be intriguing to certain contacts. The more recipient data you can use to personalize messages, the more impact the campaign will have when you can use more recipient data to personalize messages.
Kraig Swensrud, CMO, Campaign Monitor reveals that it is feasible for subscribers to read highly relevant messages that match their interests and weaknesses. He mentions that 73% of online consumers are increasingly frustrated when receiving emails that have nothing to do with what they need. Personalization in email marketing boosts clicks. Emails with personalized subject lines are more likely to be opened frequently.
Find Out The Best Time Of Day To Reach Your Target Audience(S)
Nancy Gerstein, CEO of Creative Marketing Associates, explains not to assume the fact that people will always respond between 9 am and 5 pm on weekdays. Email campaigns targeted to lawyers, for instance, will always result in higher open rates than those sent between 8:00 am and 9:00 am. After 9:00 am, most emails will find the openness rate drop down considerably.
When planning your emails, consider the time zone of those in your database. It's a good idea to segment your sending times so that each location receives its message at optimal opening hours. We segment our mailings by North America, APAC, and EMEA regions. We have seen higher open rates when APAC receives their message in the morning than North America, [which] prefers the post- midday.
Make Sure Your Emails Are Mobile-friendly
Research shows that people will delete an email immediately if it doesn't display correctly on their mobile phones. To prevent your email from going straight to the trash, focus on creating mobile-optimized, eye-catching, and engaging email content on a smartphone.
To that end, marketers should "go for a single column design that works well with vertical scrolling."
They must use large images and bold headlines [although many marketers advise brands NOT to use large photos]. Include white spaces for easy scanning. Keep your subject lines short. And make sure your CTA buttons are large enough to touch – at least 44 squared pixels easily.
Some mailing tools allow users to test the appearance of their messages on various devices and in different inboxes, such as Outlook 2011 or Gmail in Chrome, and make sure that your messages are designed to display accurately in every form. But if you're not using an email service that lets you test how your messages will look on different devices, then use responsive design to create your emails. Contact an effective email marketing agency to design these emails effectively.
One of the latest marketing reports found that brands with a responsive design in all of their emails had a 55% higher mobile click-to-open (CTO) rate than brands that didn't implement responsiveness in any of their campaigns.
Optimize Your Pre Header Text
According to Litmus, mobile open rates represent 55% of all email campaign open rates; making pre-headers critical to improving response rates. Ensure that your pre-header text supports your subject line and provide another reason to open the email by using relevant offers targeted with personalization to the intended readers. Advocate urgency in action to engage subscribers and push for higher open rates.
Follow TodayTechnology for more Technology and Business News.