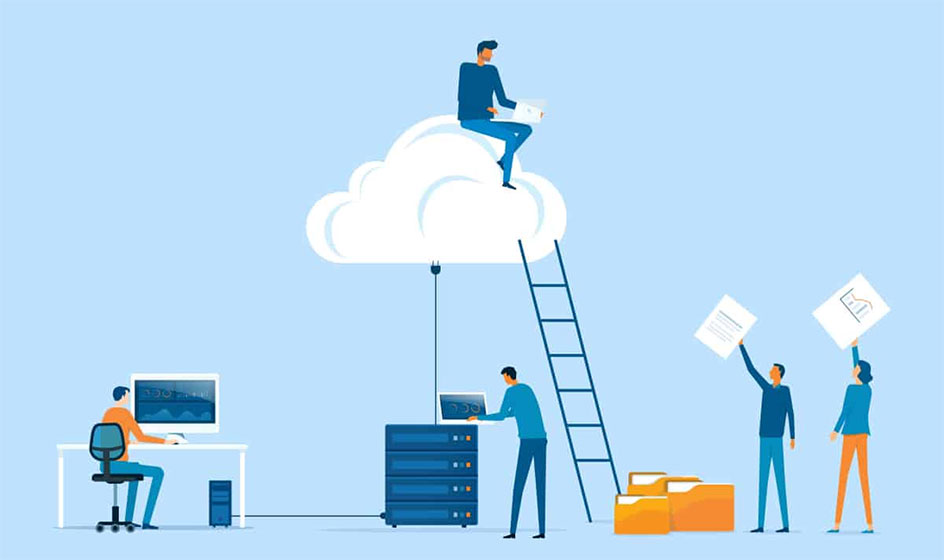 Technology is as advanced as ever, but is your business adapting to the changes? If you're looking to upgrade your business telephony then perhaps a cloud PBX phone system is beneficial for you. 
Cloud Computing Technology
You've probably heard of iCloud – this is a prime example of a cloud computing technology wherein data and information can be stored on the internet which you can have access to easily. Cloud computing technologies have been around for a while and are constantly being improved, so perhaps changing to a cloud PBX phone system is the next step for your business within today's technology-saturated society.
Cloud PBX 
PBX (Public Branch Exchange) is referred to as the typical business telephone system – a cloud PBX phone system, however, uses cloud technology to handle your telephony via an internet connection. It thus becomes a virtual telephone system using a cloud-based Voice over Internet Protocol (VoIP) service with all functionalities of the usual business phone system. Cloud PBX phone systems are even powering Microsoft Teams Telephony! This is especially useful if your business is already using Microsoft Teams to communicate anyway. 
Drawbacks of Hosted PBX Phone System
Before we discuss how it may benefit your business, let's first consider the cons of having a hosted PBX phone system for your business. 
Firstly, cloud computing technology relies on the internet, so as a result, you're probably going to need a high-speed internet connection to ensure good call quality. If you don't? Well, you're probably going to have difficulties using the phone overall. If your internet connection constantly drops on you or is generally poor quality, a cloud PBX phone system is probably not the right choice for your business.
Secondly, a hosted PBX is going to be something completely different if you're planning on making the switch – your staff and yourself may need some time getting used to and learning all of the new functionalities with a cloud PBX system. Ensure that your staff is well equipped with guidance on how to use features like voicemail, transferring calls, and so on.  
Benefits of a Hosted PBX Phone System
Speaking of advanced features, switching to a cloud PBX system means that a range of extra features that aren't typically available on a traditional PBX system are now accessible to you – this includes conference calling, phone extensions, call queues, and many more. 
An excellent reason why you may want to switch to a hosted PBX system is that it's completely flexible – you can make calls from your computer or your own phone, and it's not limited to one device only. How calls reach you can be customizable, from routing calls to only your desk phone instead of both desk and mobile phone to having calls 'follow to' or route to another device (that even has a different extension number!) if someone attempts to call your number. 
Another benefit is that hosted PBX phone systems boost team productivity and efficiency – the level and quality of communication would be at their highest with a cloud PBX system as features like phone extensions, conferencing, and team chats can help your employees communicate with each other effectively. 
Now it's your turn to weigh up the pros and cons of cloud PBX systems – would your business benefit from implementing a hosted PBX?
Follow TodayTechnology for more!