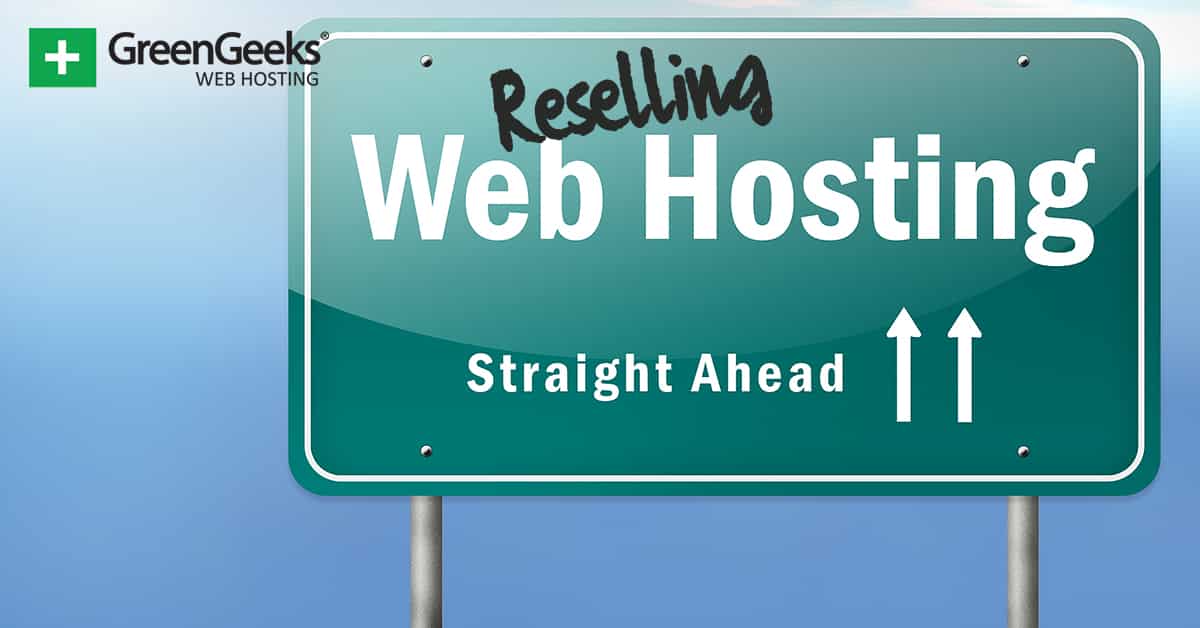 If you're thinking about starting a reseller hosting business, then you know that the best way to make money from it is by finding your niche. This means packaging your reseller hosting offering for a specific audience. With GreenGeeks, however, part of the niche is already set up for you. GreenGeeks prides itself on being an environmentally friendly web host. Therefore it's appealing to an eco-friendly-minded audience. As a result, your target audience is already partly defined. You just have to decide what type of eco-friendly audience you will go after. For instance, will you target eco-friendly hair salons? Our eco-friendly auto repair shops?
Regardless of which niche you decide to target, you have to offer your audience a good quality product if you want to be successful. Therefore, the question is, does GreenGeeks offer quality reseller hosting? Let's review their reseller hosting plans and find out.
GreenGeeks' Reseller Hosting Plans
GreenGeeks offers three different wholesale reseller plans. All of these plans are run on their platform and include a WHMCS license. They all come with a free SSL certificate, free cPanel migrations, GreenGeeks managed support, and a 30-day money-back guarantee. What differentiates each plan from the other is the number of cPanel accounts included in the plan, the amount of bandwidth, and the amount of disk space.
RH-25 Plan
60 GB of SSD disk space

G00 GB of bandwidth

25 cPanel accounts
RH-50 Plan
80 GB of SSD disk space

800 GB of bandwidth

50 cPanel accounts
RH-80 Plan
160 GB of SSD disk space

1600 GB of bandwidth

80 cPanel accounts
All of GreenGeeks' plans run on the latest Intel Xeon CPUs. Their plans also come with Fantastico and Softaculous script installers, as well as a drag-and-drop site builder so your clients can set up their websites quickly and easily. Furthermore, GreenGeeks helps you manage your many customers by including tools such as WHM/cPanel management software and ClientExec client billing software.
GreenGeeks' Servers
Given that reseller hosting requires that you rent space on a server that you then partition to your customers, you want to make sure that that server is pretty good. GreenGeeks has servers in five different cities around the world. These are Chicago, Phoenix, Toronto, Montreal, and Amsterdam. As a reseller host customer, you would get to choose which of these server locations you want. The benefit of this is that there is a better chance that your customers will be close to one of these servers. The closer one is to a server, the faster their website tends to run.
GreenGeeks' servers also boast an uptime of 99.98% for all their hosting plans. Uptime is a critical factor in keeping your customers happy. If you don't offer your customers the best uptime, they will go somewhere else. Therefore, with an uptime of 99.98%, GreenGeeks pretty much only has about four hours of downtime per year, which is a pretty good guarantee that your customers will be satisfied.
GreenGeeks' Customer Support
Another factor in keeping your reseller customers happy is being able to solve their problems quickly and efficiently. Fortunately, GreenGeeks offers 24/7 email and live chat support so you can get answers about any issues your clients might be experiencing at any time. Furthermore, they offer a knowledge base and a library of video tutorials. These are useful for educating yourself so you can better help your customers. This is important because GreenGeeks does not offer support to your reseller clients. Therefore they will have to go through you to get support from GreenGeeks, so the more you know, the less relay you have to perform.
Conclusion
The goal of reseller hosting is to make money, and in addition to finding a niche to cater to, you need to offer a quality hosting service to make this happen. In reviewing, GreenGeeks reseller hosting plans, we've discovered that they offer plans with varying amounts of cPanel accounts, bandwidth, and disk space. These plans also provide a variety of free features that make managing multiple reseller accounts easier. Furthermore, the GreenGeeks platform itself is robust, featuring 99.98% uptime and Intel Xeon CPUs. You also get your choice of server locations, which will benefit your clients because you can choose a server that is close to them and consequently improve their website loading speed. For all these reasons, we conclude that given the right niche, it is possible to make money with GreenGeeks reseller hosting plans. Visit GreenGeeks' website to learn more about their reseller hosting plans.
If you like the article then follow Today Technology for more!