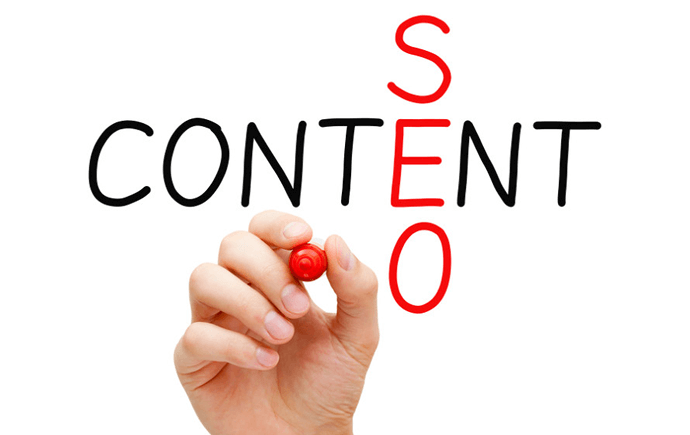 With time, Google keeps rolling out lots of updates on how search engines will rank websites. However, one thing that hasn't changed since 2011 is a significant focus on quality content. Content is a primary ranking factor for any website. But what does the term quality content really mean? High-quality content does not only mean the use of impressive text and words, but there's a lot more to it, which you will learn in the following article.
Factors That Define High-Quality Content
An online marketer must understand how Google perceives quality content and how you can work around it to ensure you create this type of content. In today's guide, we will take a look at some essential factors that define high-quality content.
User Intent
Earlier in 2016, Google came up with new changes regarding the ranking algorithm. This update resulted in considerable changes in the ranking of websites globally. Google's ranking algorithm made a significant shift toward user intent. It's essential for marketers to understand what their users want from the sites, and this should be reflected in their content.
This move proved to be a great improvement in how websites produced their content. It does not matter how much content your website has; what matters is whether the user's intent is being fulfilled or not.
For instance, a website providing plagiarism checker service is ranked on the top of search engine results. If the site and its duplication checker have managed to fulfill the users' intent, it doesn't matter whether it has relatively less text. So, this makes it incredibly important to consider user intent when creating content for your plagiarism checker site. 
Well-Crafted Main Content
The main content can be in the form of text, images, videos, or any other visual presentation. It can be found on the website's landing page or main webpages where visitors usually visit. Whatever your main content is, it should be of high-quality and well-crafted. Creating high-quality content takes a considerable amount of time, effort, and expertise. With all the right efforts put into the content, you can take your website to good rankings. Besides quality, the originality of the content also matters a lot. You can make sure of the text's originality with an online plagiarism detector.
Plagiarism-Free
Google hates websites that showcase plagiarized content. An online marketer should always generate original content and should have a plagiarism checker by their side. Without using the services of a plagiarism tool, there would always be a risk with publishing your article.
Google punishes plagiarists by either ranking them low on search engines or by completely deindexing them. All your efforts and hard work will go in vain if you are caught with copied content. Therefore, it is extremely important to eradicate duplicate text by running your work through a plagiarism checker. The plagiarism checker free offered by Duplichecker is a reliable and best utility to check and analyze your content for duplication.
Useful Supplementary Content
Along with the main content, your website should also have supplementary content, which is another great determinant of a quality website. When a site has supplementary text, which is targeted towards the purpose of the site, more and more visitors tend to visit you.
The supplementary content also helps the user find additional information regarding your products and services that they fail to find from the main content. This enhances your target audience's user experience, encouraging them to further explore your website.
The best way you can add high-quality supplementary content is by creating blogs and articles. An article section that has related content to your niche that provides useful information will act as a great magnetic element to attract users to the website. That being said, a website owner should also ensure that the supplementary content is run through a plagiarism checker before it is published.
Page Layout
It is not just how well written your content is. What really matters is how you present your work. In today's era, for a site to rank well, the web owner needs to have both good quality content and an appealing design. However, there are still many poorly designed pages with great content that have not been able to rank higher on the search engine.
In fact, even Google makes it clear that in order to rank content high on search engines, the layout of the page should be decent and not include ads that overlap content. Google wants your main and supplementary pages to be front and center for a better visual experience.
Ad Placement
The ads found on the website do not affect the quality rating with Google, but how you place them on the website does. Google will not rate websites that have ads and content mixed together. This does not mean you should not place ads at all, but it is crucial to create a clear separation between advertising and content. With separation, it means the page should clearly show which area is designated for ads and which one for content.
Content's length
Google has not provided any recommended length for content, but it does state that the number of words should be enough to satisfy the amount of high-quality content. However, the length of content varies from page to page. A landing page with too much text might distract the readers and not instill all relevant information into their minds.
Online marketers should rather use their judgment to determine which page should have short or long content. Visitors navigating to the 'About Us' page would want as much information as possible. Similarly, if a reader wants to learn more about the site, they may visit the blog section and expect to read high-quality lengthy content.
One simple way to determine the length of content on each page is by looking at the top-ranking competitors. Take a thorough tour of their website to check how they present their text and what tactics they have used.
Authority and Trustworthiness
A good quality content consists of various factors and the most important one being authoritativeness and trustworthiness. The content of your website should demonstrate to the reader that it has the authority and is trustworthy.
The main question arises here, how do you identify authoritative and trustworthy content? There are websites that deal with certain niches, like medical and financial advice. Their content should come from experts and qualified personnel. For instance, the website can have detailed user reviews, expert interviews, or discussions on a famous personality's life experiences.
When your visitors visit you and find this type of content, they will start trusting you as a brand. Similarly, Google also identifies and values such content and brings it higher on their search results. 
Conclusion
In order to achieve high-quality content, you should always have important tools by your side. Some of the most common ones are as follows:
Plagiarism checker

Grammar checker

Keyword planner
You can use many other tools to improve the quality of your content, but these are the must ones. A plagiarism checker will help you identify the proportion of uniqueness and plagiarism from any kind of text. The grammar checker and keyword planner tools will help you enhance the quality of text and optimize it for SEO, respectively.
Follow Today Technology for more articles.