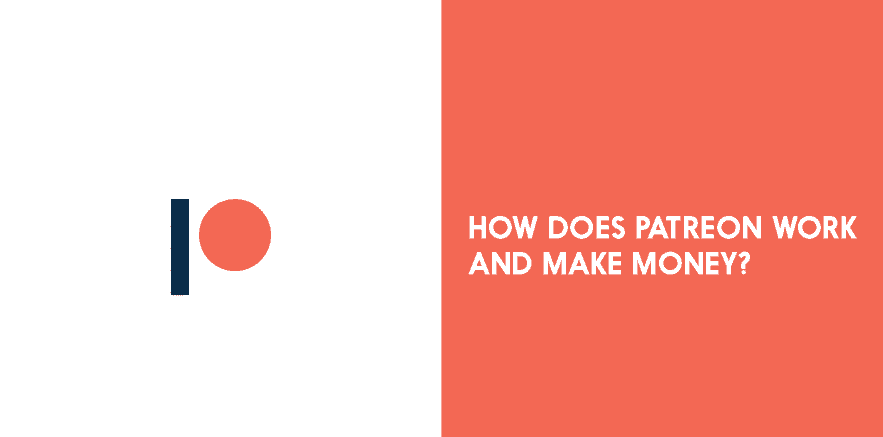 Content creation has come a long way from being seen as a hobby to being one of today's most popular professions. Earlier, earnings in content were considerably low, but now with the introduction of various crowdfunding sites like Patreon, earning big has become comparatively easy. As a budding content creator, you must know about the true potential of using crowdfunding sites like Patreon, and this article will help you with this. Here we will discuss Patreon and how you can build a platform similar to Patreon using Fanso.io.
What is Patreon?
Patreon is a one-stop roof to exhibit all types of content, including photos, videos, songs, and more. Here content creators from all over the globe can upload content that their fans can access in exchange for a certain amount of money. The fans can pay per post or pay monthly to have regular access to the content uploaded by their favorite creators. Creators in big platforms like YouTube, Tik Tok, Instagram often pull their fans to Patreon, where they promise to feed them exclusive content. These tactics help creators grow their Fan base and also help them earn extra with their content.
Patreon allows creators to integrate multiple subscription tiers for their fans. Each tier asks for a certain amount of money before granting access to the content behind it. You charge anywhere between $1 to $100 a month for these subscription tiers as a creator. Thus, allowing a creator to have multiple options to earn more. 
What is Fanso?
Fanso is a ready-to-use community marketplace script that lets you create both adult and non-adult community platforms. Building a community platform from scratch can be an uphill task. Still, thanks to Fanso, it allows you to dodge through the worries of creating the code required to run your platform. It lets you build community-based membership platforms like Patreon, OnlyFans, Cameo, etc. 
Why Should You Consider Fanso?
With changing times, the community platforms like OnlyFans and Patreon are also adding changes to their policies which might not go well with content creators. For example, recently, OnlyFans came up with the announcement of banning adult content on their platform; this announcement cast shadows of danger on the career of many content creators. Although the decision was reconsidered later, there should always be back up to prepare for the worst. 
With Fanso, you can create a space like Patreon and OnlyFans for yourself without fearing any censorship restrictions. 
Features that Fanso Provides:
Fanso helps you completely replicate a platform like Patreon, with some of the top features in the original website. Here are a few eye-catchers that you can't miss:
Top Notch Tech Stack:

Fanso is built with an array of excellent tech practices for maximum security and accessibility. It has all the necessary integrations to make your website give a smooth experience to the audience and the creators. APIs like Paypal & Stripe for payments, Google analytics for insights, Mailchimp for marketing, and more and pre-installed on the website!. Also, it gives you the freedom to integrate more APIs according to your needs. 

Subscription-based Payments:

Like Patreon, Fanso allows the creators to make consistent revenue using subscription-based payment models. They can also create subscription tiers according to their content. Not only that, Fanso lets the Creators decide & set pricing for their content and choose between monthly or annual payment subscription models. To increase convenience, creators can block access to content for unsubscribed users.

Hassle-free live streaming: Live streaming is one of the top features of Patreon. It helps the creators earn extra. Fanso lets you and your creators host live seasons without worrying about the time limit of the quality. They can monetize the content using tokens. Also, creators can choose whether to stream content for free users or not!
Helps you sell items: Patreon provides a plethora of options to the creators to earn money. One of the popular ones is giving them access to run an E-commerce shop on the platform. Fanso helps you integrate a separate eCommerce store to sell merchandise – another ideal monetization method on the forum. They also introduce the cart system, making it easy for the fans to get the purchase going. 
Creator Dashboards:

Patreon is famous for giving creators creative freedom around the platform with easy-to-understand controls through a creator dashboard. Fanso, too, provides Personalized space for every single creator on the forum. Creators can make tweaks to the dashboard and profile page to gain more attention. Also, creators can upload images/videos and set custom prices for the fans to access them. These dashboards make uploading, editing, setting a price, creating tiers easy. 

Social Media Integration: Fanso allows creators to integrate their social media handles like every powerful community platform. This helps to increase visibility and help creators grow more popular with the built-in social community feature. Like Facebook and Instagram, stories can be created, and photos & videos can be sold on the news feed.
Final Words
Content creation is full of possibilities, and as a creator, you must never limit your creativity. This is why it is wise to have a backup. Use Fanso to maximize your earnings.
Follow TodayTechnology for more!