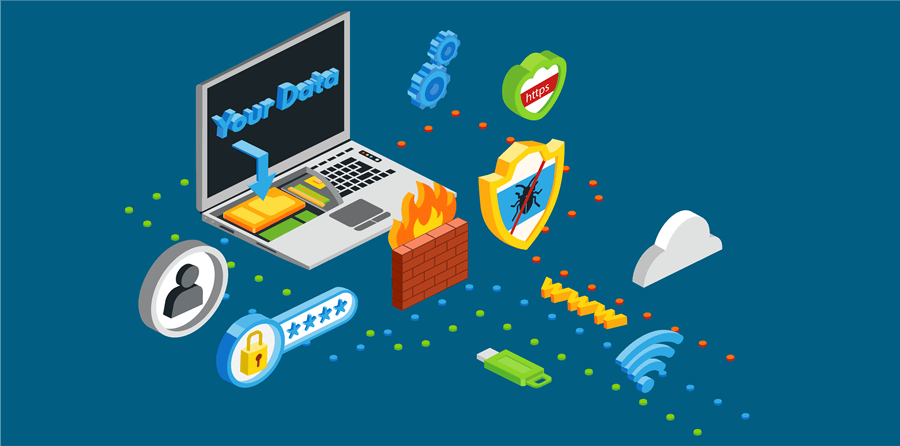 In modern times, nearly every entity, whether it's individuals or organizations, has shifted to the online space. Datasets exist in the cloud and are really up for grabs if one has criminal intentions and is persistent enough. Are you really not concerned about the data breaches happening by the day? Does it not keep you up at night, knowing that one day your data might not be private anymore? 
If you are not concerned about data breaches, these few instances might be enough to change your stance on them. After all, history repeats itself. 
The Facebook Debacle
The good old era of social media. Sharing your life on the reel world has become a thing of the present—so much so that you might ignore the darker aspects of it altogether. 
That being said, are you aware of how much data Facebook actually siphons from your systems? If not, then that would explain why you are not yet afraid of possible data breaches. There is a reason why ongoing investigations regarding social media companies are still making headlines. Are you still absolutely okay with sharing so much content about your family or personal life on social media channels? 
The aforementioned dataset explained how over 533 million people stretching for more than 106 countries were compromised. The extent of it was so bad that even folks who were inactive on social media had their data exploited in some form or another.  
The worst bit? People still continue to use these platforms for a sense of external validation. Sure, you can equip your system with the tightest data breach monitoring service, and ensure safer use of social media—but the point here is to make you concerned about the intrinsic dangers of sharing too much personal information online. Share your life on the internet, sure, but also be vigilant—these 2 attitudes don't have to exclude each other.
Marriott International—Not Much of a Safehouse, After all 
2018 was one of the worst years for the proverbial crème de la crème among hotel chains. Marriott International dealt with one of the worst cyber breaches ever known to the accommodation niche. It was estimated that nearly 500 million customers were affected by it. 
While it was important to protect their digital signatures, credentials, pictures, information, and so on—Marriott International could not salvage it all. Not just that, but even the smallest pieces of information we're able to be stolen from their databases. Check-in times, electricity use cases—what have you.
The estimated damage was rather irredeemable for Marriott International. While their systems could have been equipped with more efficient software mechanisms, salvaging the estimated 72 million dollars worth of data seems like a distant dream now. 
Among all this, the saddest part had to be the fact that the chief officials could not trace back the losses to the perpetrators, or even discern the exact motives. Some estimated that it could have been a case of phishing, data selling, or more. Either way, most folks could agree that having as many security protocols as possible could have prevented such an incident from taking place. 
Post-breach, the security systems have apparently been reviewed and improved upon—which includes both readily available and niche software security systems. 
Adult Friend Finder—Are You Not Gregarious?
Sure, you might not have a social media handle. You might not even go to luxurious hotels. But what you are for certain—is gregarious—and that is why data breaches should be concerning you. 
In 2016, adult dating and entertainment company FriendFinder Network exposed a whopping 400 million accounts. Not just names, emails, credentials, phone numbers, IP addresses, but even credit card numbers were stolen. The motive? Yet unknown.
Where this becomes embarrassing is that these datasets were apparently even sold on the deep web. Having memberships to such websites is usually a personal thing to the average user and is something they do not want to be known. 
This is where it gets pretty embarrassing for the network and is definitely a point of concern for you—the user who isn't afraid of breaches. 
Final Word
Are you still not scared of what might happen to your personal data? Would it not be an embarrassing sight for you to witness your personal identity being stolen—or worse—sold?
This is where you should exercise major discretion and vigilance. You should start using free antivirus software (which, by the way, works wonders) right now if you are not using it already. Do not tread where you are not supposed to—and do not make the uninspired call of not being wary of data breaches.
Follow TodayTechnology for more!