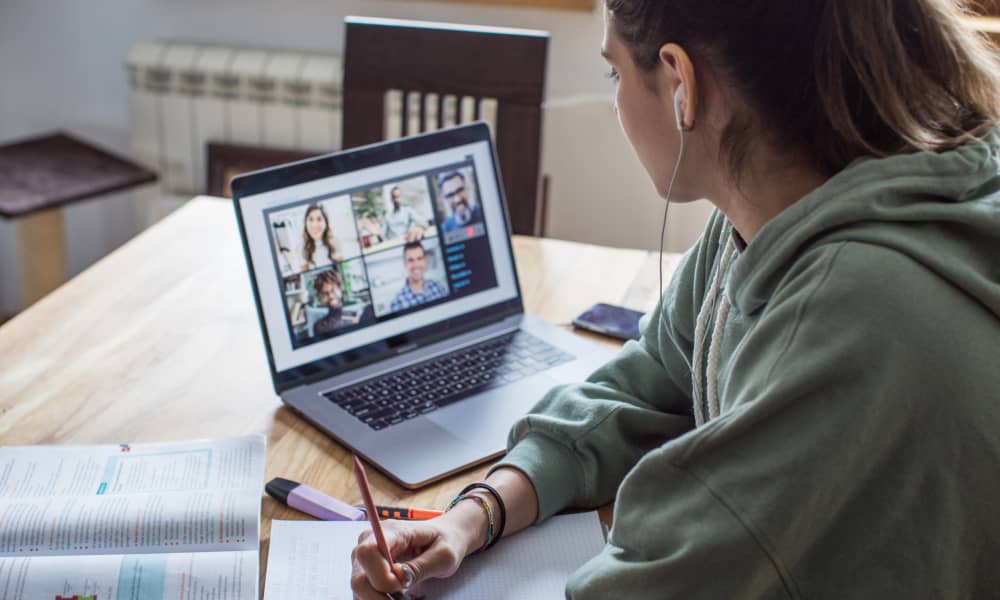 There are tons of different laptops available for buying. Moreover, commercials always say that all computers are the top picks for you.
So, how do pick the best computer for a student? In this post, you will find an answer to this question.
Size
For starters, you ought to consider the size of the laptop that you will want to have. Small-size laptops have 10′′-13′′ screens. It's easy to put them even in a small backpack and carry them elsewhere with no effort. Middle-size laptops have 13′′-15.6′′ screen size. This type of computer can fit an average backpack.
All computers that have larger screens aren't recommended for students as they are massive and require a special bag to carry them.
Operating System
If you're not a geek, you will likely choose among three operating systems that are Windows, macOS, or Chrome OS. The last one is a hassle-free solution on budget laptops from Google. It doesn't have high performance or any cool features.
Windows and macOS are the top picks, especially for learners who use a lot of third-party software.
Keyboard and Touchpad
These days, students use keys more often than pens and notebooks. Therefore, it's vital to choose a laptop that has large keys to type fast and error-free. If you like doing assignments at night, pick a computer that has a backlit keyboard.
However, if you have only one night to do your homework but don't want to spend it behind your computer, order an assignment at SpeedyPaper, an essay writing site. These guys can deliver a top-grade paper in 6 hours upon a request. The SpeedyPaper discount code will help you save your money, which is a great bonus.
A touchpad is also a very important part of a laptop. If you don't want to experience any difficulties, choose a computer that has a large touchpad and supports smart gestures.
Connectivity
Even though a lot of manufacturers stick to wireless devices, a computer's connectivity is still a crucial point that you pay attention to. A good laptop should have at least two USB-A or USB-C ports. Also, it should have the latest wireless standards that imply Bluetooth 5 and WiFi 6.
Specs
This part is toughest for students who know nothing about laptops and components in their bodies. However, there is nothing to be afraid of. Keep on reading the post and learn more about basic specs to check before buying a computer.
CPU
The central processing unit is a computer's brain. If you want your machine to work lightning fast, open a lot of tabs in a browser instantly, and run video games, you have to stick to powerful CPUs with fast processing speed, which is measured in GHz. However, if you need a computer to perform one small task, you can pick a medium CPU.
RAM
RAM holds information that you utilize in a particular moment. If you want your machine to be good at multitasking, you need to choose a device with at least 8 GB of RAM. However, if you need to run high-efficiency software or play video games, it's recommended to have 16 GB of RAM.
GPU
GPU is responsible for graphics. Most laptops are equipped with inbuilt GPU chipsets that are suitable for viewing and streaming videos in high resolution. However, if you're a gamer or need to edit images and videos regularly, purchase a laptop with a dedicated graphics processing unit only.
Memory
The last spec that you should take a closer look at is memory. In the modern world, computers don't need to have a lot of disc space, thanks to cloud storage and external drives. However, choosing between SSD and HDD drivers, always select the first option. SSD disks will make your computer wake up and run faster.
Battery
If you don't want to bring a charging cable and look for sockets to work with your computer, you have to pick a device that has a large battery. A good computer for students should be able to work at least six hours autonomously. However, some advanced models can work for more than ten hours without charging.
Budget
This factor can also help narrow your search. In case you have a limited budget, try to avoid low-efficiency new laptops that can hardly run a video on YouTube. In such a case, consider buying a used computer that will help you to perform daily tasks with no hassle.
Brand
A brand is also a very important factor that should affect your decision to purchase a computer. Don't hesitate to examine a brand's reputation before buying a laptop. Also, top-tier and reputable brands always have a lot of service centers.
Final Decision
A top-notch student's computer should be a great mix of an affordable price, small size, middle specs, and a large battery. Therefore, you need to choose a laptop with a medium-range CPU, 8 GB of RAM, SSD disk, and a large battery.
Check Today Technology for more updates.