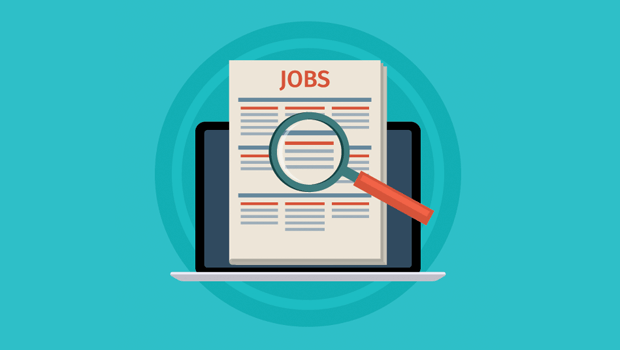 IT professionals are in high demand right now. The labour market is tight. Remote work is up. Seemingly every day, new positions are opening up in tech. Best of all, the IT sector is growing in a rapid trajectory over the next few years.
There are numerous IT jobs in demand today. Some of the best IT jobs range from software and web development to more advanced analysis and development. As technology advances, demand will soar for some specific job positions in the market. Here are the most in-demand IT jobs for the foreseeable future.
1. IT Manager
Few organizations exist that don't have some IT department. They need people who are skilled and experienced to oversee these teams. IT managers are growing at a high rate, responsible for coordinating everything that falls under information tech. They are strategists, managers, and team builders, exceeding the skillset of the average IT worker.
2. AI Engineer
It's no secret how in-demand AI engineers are. AI and machine learning can aid with using big data, automation, and more. They are often tasked with training models in natural language processing, economic forecasting, and more. More AI engineers will be needed to optimize automated applications in the future, ranging from web-based to software and hardware.
3. Cloud Architect
A cloud architect handles an organization's cloud computing strategy, deploying and maintaining cloud applications. They are skilled in networking, programming, and security. A cloud architect may be tasked with scaling cloud applications and collaborating with various stakeholders to craft a custom cloud platform for the client.
4. Web Developer
A web developer can use programming language, frameworks, and web design strategies to create and maintain websites and monitor a brand's online presence. They can aid in crafting the right text, images, video, and other elements to support a brand's online presence. As important as other aspects of IT are, having a functional website remains integral to running a successful organization and staying connected to one's target audience.
5. Data Scientist
Every day, gigabytes of data are collected by organizations. They don't necessarily know what's important and how to use it to produce something actionable. That's where a data scientist comes into it. They compile, clean, and present data to organizations, allowing stakeholders to make informed decisions. Data scientists in IT are highly sought-after. There are no signs of that demand decreasing.
6. Software Engineer
Software is a versatile category of work. Software exists on every imaginable subject. From browsers to apps, it's all based on software and the work of software engineers. More and more software engineers are in need to build and maintain software for various organizations. The software field is thriving, and those with experience will see significant income and career advancement opportunities on the way.
7. Systems Analyst
A systems analyst looks at an organization's existing systems, solving IT systems problems and optimizing and re-optimizing accordingly. A systems analyst will also run security audits and be the ultimate IT problem-solvers in an organization. They're already playing a central role in keeping companies and organizations up to date with the latest in computer, software, data analysis, and IT trends.
8. Programmer Analyst
A programmer analyst is tasked with designing, coding, and testing programs. They customize programs according to client specifications, working closely with the project manager to troubleshoot, debug, and ultimately design information systems and apps that suit a given organization. In a sense, a programmer analyst combines the work of a systems analyst and programmer in a role of increased responsibility and oversight.
9. Computer Research Scientist
A computer research scientist is someone who researches computer-based innovations and drives progress on this front on behalf of their client. There is a lot of growth in this IT sector. Computer research scientists often fall under the radar as there aren't that many jobs available. However, that is changing. For those who can qualify for these positions, being a computer research scientist is quite high-paying and comes with many rewards.
10. Database Administrator
A database administrator is needed to maintain database software, ensuring it's secure, functional, backed up, and accessible. An administrator will often monitor servers, optimize performance, and use various programming languages to aid in data analysis and reporting. Databases are prevalent in business, making the need to hire an administrator very common among organizations.
11. Data Security Professionals
Data security encompasses many IT jobs, from data science and information processing to system administration, networks, and cloud security. Every enterprise wants the utmost in security administration to protect sensitive information, including client data. A data security professional is challenged with staying on top of compliance regulations and security trends.
12. Mobile Applications Developer
A mobile applications developer will create apps for Android, iOS, Windows, other operating systems, and future platforms. They are experts in programming, UX design, and debugging, capable of delivering a range of unique mobile applications on time. A developer collaborates with various other stakeholders in the design, testing, and release of said mobile applications.
Follow TodayTechnology for more!