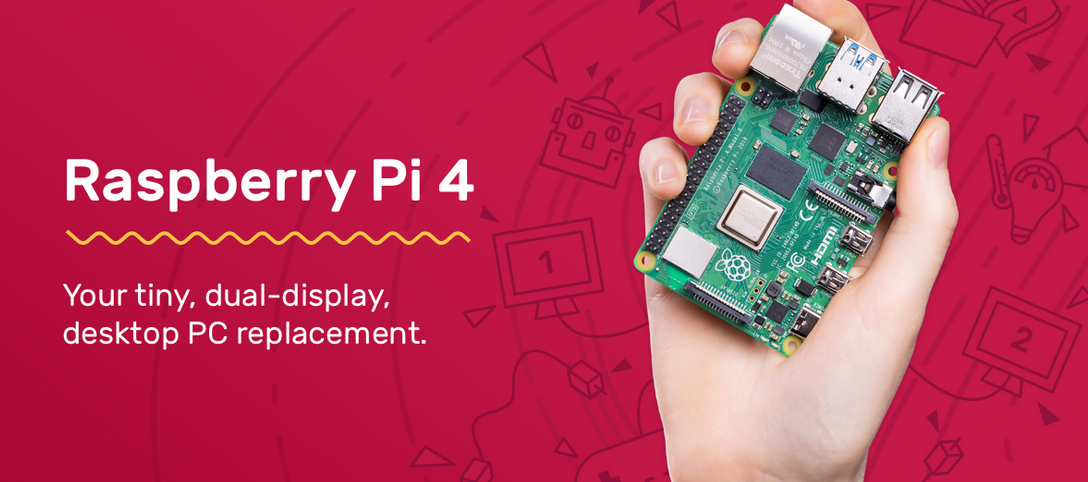 A few years ago, the original Raspberry Pi completely blew expectations out of the water as far as what was expected of handheld computers was concerned. In this device the size of a credit card, you had the processing power to essentially replace a desktop PC. Well, as long as you weren't using it for anything too ambitious. Through companies such as Okdo you can pick up a Pi for peanuts these days and the applications are truly astonishing.
Last year saw the launch of the Raspberry Pi 4, which boasts as much as 4GB of RAM and a power that puts it on par with many laptops five or six times its price. So, what could you be using it for? Can you use it for work? Can you play games on it? Let's explore the options.
Retro Gaming
The original Raspberry Pi board became famous in the retro gaming community for its ability to run emulation software of classic gaming systems. It's now commonplace for users to hook their Pi's up to their TVs and load them with literally thousands of games from the golden age of gaming. The with quad-core power of the latest model offering three times the performance of the Pi 3, the new board is not only capable of retro gaming but could also be used to run modern indie games.
The Internet of Things
Smart meters and smart speakers might be a reality in most homes across the UK these days but there has still yet to be widespread adoption of the internet of things. This is largely because of the power and bandwidth required to create a proper home-based IoT ecosystem. The Pi 4 could be the perfect solution here. It can run the full Windows 10 operating system as a thin client but it can also run Windows 10 IoT Core, which is designed to be controlled via a command-line interface and is perfect for connected applications that don't require much in the way of visual guidance.
Desktop Replacement
The Raspberry Pi 4 might be the first of its kind to offer desktop power in a tiny form factor. Particularly for those utilizing cloud-based apps and working at home with high-speed internet connections, the Pi 4 represents incredible value and surprising power. For basic web exploring and using full online services like the Google G Suite and Microsoft 365, you'll have more than enough power. In fact, for businesses looking at options for supplying their workforce with affordable remote working solutions, it could be ideal.
As you can see, the Raspberry Pi 4 portable computer is an affordable and readily available alternative to laptop and desktop machines that is powerful enough for business and pleasure. What will you use yours for?
Follow TodayTechnology for more Technology and Business Marketing News.