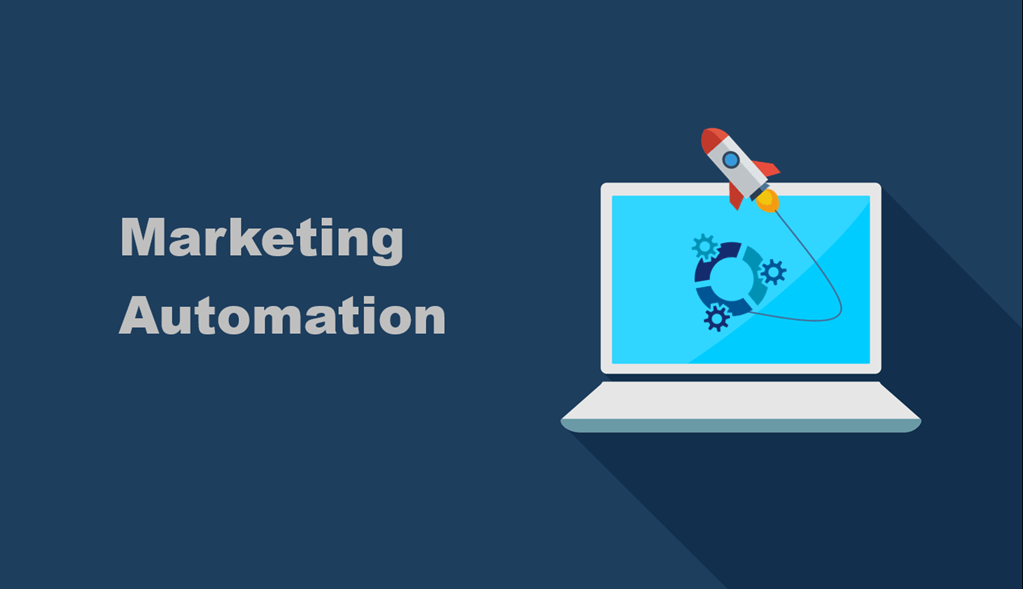 Marketing Automation is a technology that allows businesses and their marketing teams to market on different channels online and automates different tasks more effectively.
Marketing Automation is meant to replace manual and recurring business channels such as emails and social media platforms by building software that guarantees performance.
There are various reasons why your business may need Marketing Automation:
1. It saves time
You see all that time that goes into managing the business's social media accounts and its websites, with Marketing Automation, which is no longer necessary. Marketing Automation will help reach new audiences and also serve your existing audience at the right time.
Marketing Automation is also very efficient when it comes to sending follow-up marketing emails to your clients.
Many entrepreneurs have confirmed that automating their social media accounts and business websites has helped them save over 6 hours a week that they could alternatively use on other business tasks.
Content and clients' meeting scheduling is even easier with Marketing Automation.
2. Maximizing ROI
Marketing Automation will help your business or company maximize its content value and Return on Investment (ROI). If you want your business to run on a budget as most people do, Marketing Automation will help you do that.
ROI doesn't necessarily mean profit, but it also means effectively managing your business to cut down on various operational costs. Marketing Automation helps with hypersegmentation.
Hypersegmentation allows you to use your customer data to identify the marketing problems you can solve for even smaller groups of your customer list.
This also enables you to retain your customers since you get to serve them based on their interests, behaviors, and preferences.
With the use of Marketing Automation, you're able to build even better landing pages for your business. It helps you have the right images and content to have a lasting impression on your potential customer's mind.
Businesses that take their landing pages seriously can report even greater ROI.
3. Achieving Consistency
By the use of Marketing Automation, you're able to monitor your customer's journey. With that in mind, you're able to send the right messages to your customers about products you know they're interested in buying.
When you become consistent with the type of messages you send to your customers, you're able to predict your business spending and future allocation.
Even if a new customer visits your business page, Marketing Automation enables them to receive a welcome message to your business and a follow-up offer.
Sending new content to your customers is even easier with Marketing Automation because it values them as subscribers to your business.
You can also schedule automated social media posts to post on your social media accounts giving potential customers the needed idea that you're a very active business.
4. Help in Understanding your Customer's behavior
As an entrepreneur, it's very important to view your customers as a target audience and as people. This means that they have different interests, preferences and their behaviors change from time to time.
For example, one of your customers may enjoy cycling but end up despising the idea of motorcycles. This makes it very important for your business to identify these behaviors to know what sorts of emails to send to them.
You should also understand the social media platforms that your customers prefer so that you don't keep sending messages to them on media that they're inactive.
What a Marketing automation platform does in this regard is it creates a more prominent profile for your specific customers so that you can be able to understand them better and what they would prefer.
5. It helps you get the main data.
Marketing Automation is important because it gives you access to the Key Performance Indicators (KPIs).There are many software options in the market to help you automate your marketing. For example, if you want to automate large parts of your tasks on different platforms at the same time by saving your time and money you can use local marketing software like the one from Adplorer.
Marketing Automation will enable you to keep track of all your business traffic, advertisement clicks, the conversation rates with your customers without using multiple tools.
Using a tool like Content Managing System (CMS), you're able to carefully manage all your web data and give room for editing and publishing. With the use of Marketing Automation, you're also able to access reports and assess the performances of your business anytime.
Summing Up
In the modern time when many businesses have gone digital, a Marketing Automation platform is necessary for your business. With the many benefits attached to it, you want to have this in your business to keep your competitors at bay!
Follow Today Technology for more informative articles.