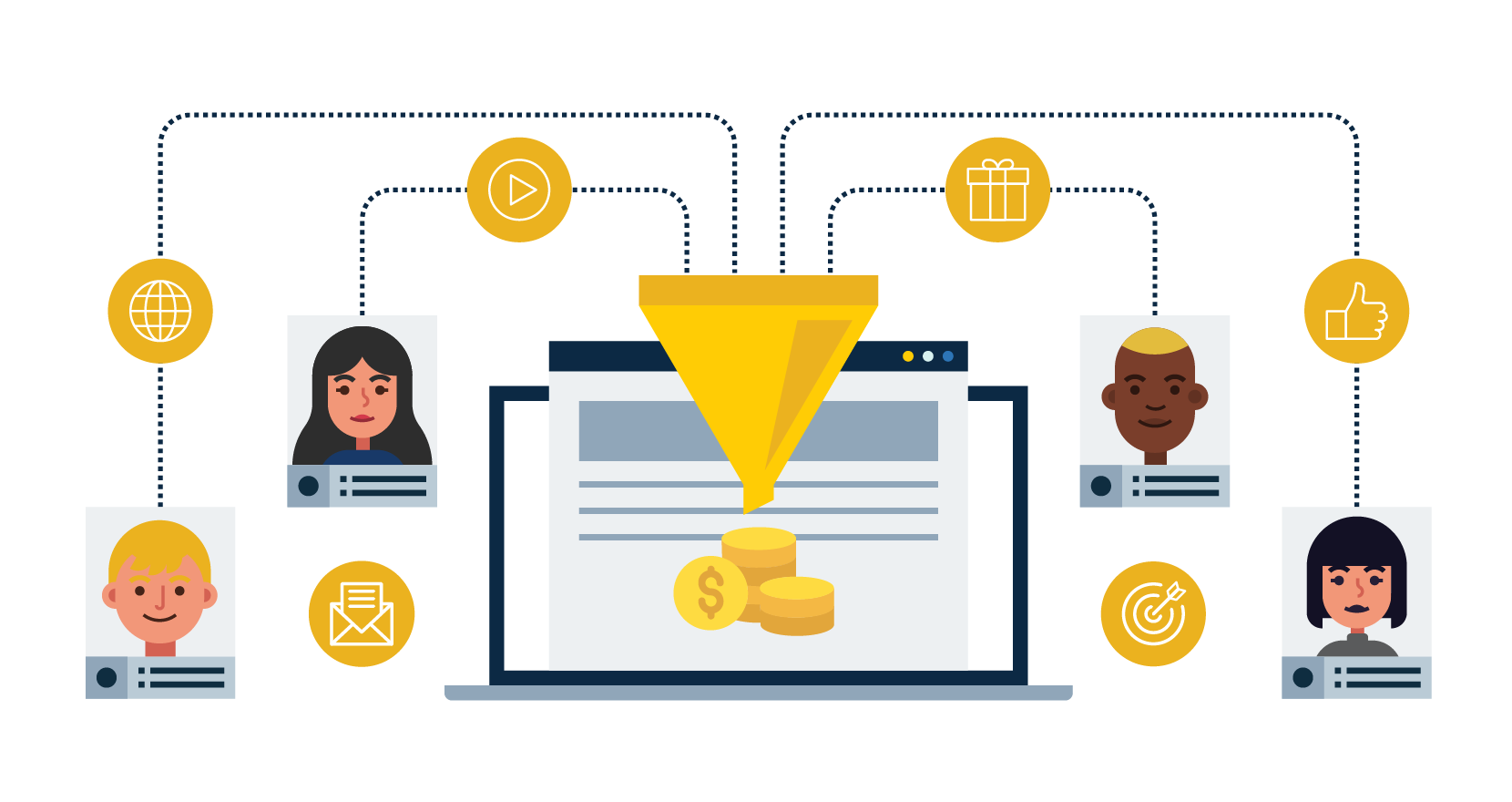 Every business owner's number one goal is to create value. Value can mean different things. It can be the money or wealth you want to earn from your business. It can also pertain to what you offer to your customers that they can find valuable or useful in their lives. However, before you can earn or provide this value, you need people who will be genuinely interested in what you have to offer. These people are what you need to find and encourage to become customers. More so, your website and internet efforts must be designed to target them.
What Is Lead Generation?
A lead is any person who shows interest in a product or service offered. Leads can usually be determined and contacted after entering personal information for an offering, a survey, or available trials and subscriptions. Lead generation is different from intrusive marketing since the online user is the one who opens communications by answering the survey on an article he/she clicked on to view. The company that did the study also contacts the user and not some random company that buys contact information from everywhere. More so, the company will be able to personalize the conversation with the person to specifically address his/her needs and offer a solution for it through their products or services.
Leads can be described as the transition from being a website visitor into a customer. Lead generation is the process where a visitor clicks on a Call-To-Action (CTA) on your webpage. It can be an image, message, or button that leads a visitor to take action. This CTA brings them to a landing page where an offer for a free trial, course, e-book, and the likes are given, so you would have to fill out a form. The information you provide helps them contact you in the future. It is when you become a lead.
Types of Leads
There are different ways a user is qualified as a lead:
Sales qualified leads (SQL) are people who directly indicate interest in becoming a customer. SQLs fill out a form to send a query about your products or services.
Marketing Qualified Leads
Marketing qualified leads (MQL) are those who have engaged in a marketing campaign or any of your marketing efforts but are not qualified or ready enough to receive a call from your sales team.
Product qualified leads (PQL) are contacts who have already used your product and have taken action to express interest in truly purchasing your product. PQLs are generated from companies who offer trials for your product or a free or limited version of it.
Lead generation is a dynamic and effective way of bringing about customers for your business. The more you wait longer to take action in lead generation, the more opportunity to generate customers is lost. Different SEO contractors and service providers can present you with a lead generation plan and implement it effectively. Go to https://digitaldominationdojo.com/ to learn more about it and know how you can start.
Follow Today Technology for more!