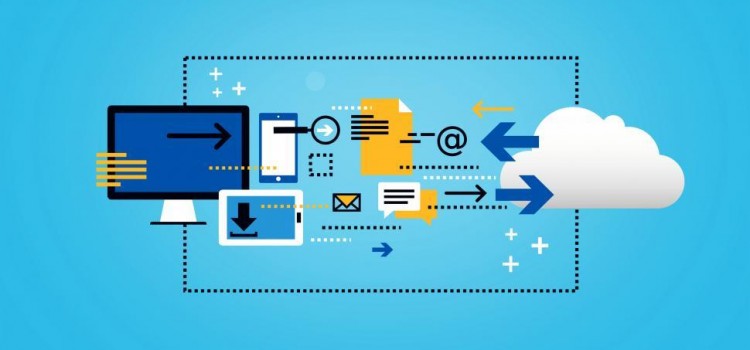 Nowadays we are at the stage of a paradigm shift: from building IT inside the company to consuming all kinds of services to satisfy almost any need of the company from the cloud environment. Already today, corporate clouds are hosting call centers, postal services, websites, order forms, as well as software products for electronic document management, automation of production, logistics and trade, accounting and tax systems of the company, and even the desktops of employees for remote work.
Virtual Data Room software is a cloud-based solution designed for storing confidential data, optimizing document exchange, and providing a secure workspace. It should be noted that Virtual Data Rooms have already gained success in the European and American markets. Leading businesses have already secured a significant number of contracts with software providers. And one of the components of success is security. Personal data, public repositories, and working documents of entire enterprises are moved to cloud storage. And because some of this data is valuable, storing it and making it unavailable to unauthorized access is becoming a top priority for all Virtual Data Room providers.
So, the VDR software is designed to create an electronic archive of documents, the organization of corporate document management, and the automation of business processes in enterprises, institutions, and organizations of any kind. 
Main Features of User-Friendly Interface of the Virtual Data Room
From a purely theoretical point of view, the interface is a way (standard) of interaction between objects. From a practical point of view, the interface sets the parameters, procedures, and characteristics of the interaction of objects.
Visitors always pay attention to the visual component, even subconsciously. When you are looking for the best virtual data rooms you can firstly compare data room providers following their functionality and interface and then make your decision.
A convenient and attractive interface is an important indicator of the best Virtual Data Room. The interface elements must be logically structured and interconnected. User-friendly usually denotes an environment that is thoughtful with the user in mind. So, let`s analyze the key features of the user-friendly interface of the best Data Room providers.
Simple to install or implement
Installation of the Data Room software is the first connection with the user. Thus, this is the first thing that needs to be taken care of, because if the user does not understand how to use the site, then after a while, without achieving the desired result, he will leave the resource. Perhaps for a long time or even forever.
The software installation process must consist of easy actions, and the client does it quickly and easily. Otherwise, he may get bored and he will change his mind.
Easy to customize
For example, the slow work of the site repels, a lot of visitors also causes hostility to the resource. By the way, this often has a direct connection with minimalism – the fewer "heavy" complex elements on the pages, the faster it loads. If the design is convenient for users, it will be easier to complete the target action.
Virtual Data Room vendors provide a range of functions to customize your data room interface. All settings are easy to perform and do not require special access rights or programming skills. In addition, all changes to the settings of Data Rooms are automatically saved and immediately loaded in the next session.
Easy to update or auto-updates
This point is reminiscent of interface settings. Updates of Data Room services should be simple and the update process should be fast. Otherwise, users will constantly postpone the system update for later and as a result, it will lead to problems with data security settings, memory leaks, the speed of online Data Room software functionality.
Doesn't need third-party software and additional plugins 
The third-party software on your PC is presented by antivirus, anti-spyware, and other protection-based applications. On the one hand, users can not refuse this additional software because without it system will be vulnerable to threats. But on the other hand, using these applications will create inconveniences as for someone it can be complicated to use. 
Ability to brand the interface in the style of your company
Some of the Virtual Data Rooms provide an opportunity to brand your best software according to your brand book to make it familiar to your employees.
Website branding is a powerful tool aimed at promoting a brand on the Internet. It incorporates the corporate identity of the company and many other elements. The competition is fierce and the company must strive to stand out from the crowd of other brands. A holistic and consistent presentation of visual elements of the best Data Room software will help a brand convey its story, core business, and inform potential customers about itself.
Intuitiveness / UX approach 
The intuitive interface is designed for the user experience. UX design (user experience) is a process of creating digital and physical products, the focus of which is aimed at improving the consumer properties of a product or service, for example, usability, satisfaction, and aesthetics.
The goal of UX is to ensure that your product meets business goals and objectives, and delivers positive emotions to customers with every interaction. This increased their brand loyalty.
To summarize, if at least these principles are taken into account when designing an interface, we will definitely get a sensible product that will be useful and pleasant to use. A great product always starts with a user experience, which is closely followed by its visuals.
Follow TodayTechnology for more!