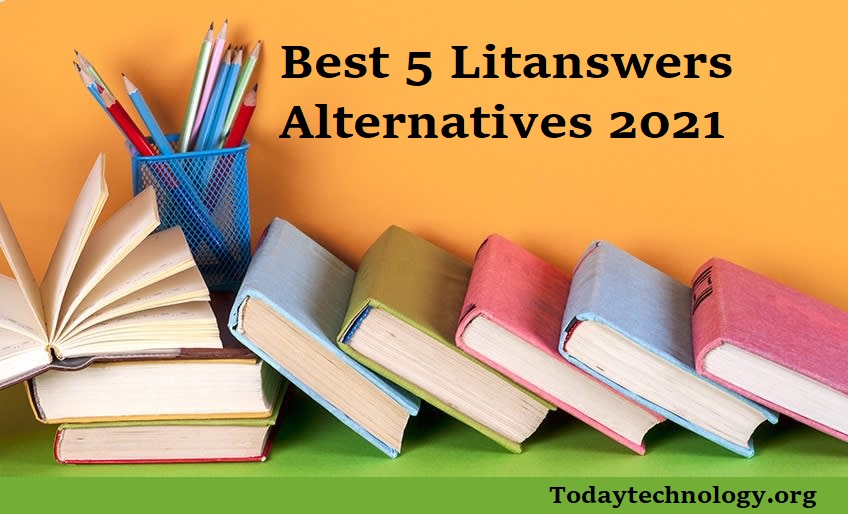 Students need continuous help to get the best notes and academic support for their academic activities. It is a must-have a rich source of information that they can easily access when needed. It is for this reason that several online platforms were born.
What is Litanswers?
One popular name in the world of online academic platforms was Textsheet. After the creators shut it down a new venture began with the name Litanswers. It worked the same way but was comparatively more improved and effective. There is one similarity between the two and that is that DMCA shuts these both down for the same reason and that is copying the content. Thus, both these are not operational these days. 
If you were a huge fan of Listanswers and need some academic support now, then we have managed a list of the 5 best alternatives that can definitely be a substantial source of information for all the students:
Top 5 Litanswers Alternatives 
Check the following list to find the right option for your online academic solutions:
1. Slader
Slader is a popular choice among those who are striving to get the best academic help online. Many students resort to this rich resource. It has answers to several questions in different books. All you have to do is just scan the barcode of the textbook on Slader. It would search the book and then you can access the questions you need. It is a great resource pack for all subjects, including science and humanities.
Features
Slader is popular because of the following features : 
No payment needed.

Good for both iOS and Android applications. 

Includes an extensive database that covers solved questions from several textbooks.
2. CourseHero
Don't worry about the textbooks you are consulting. At CourseHero you can find answers and solutions to exercises from 30 million books. This extensive database makes it a great alternative to the Litanswers. It would help you find the best solution for your assignments. 
If you are tired of searching on the different platforms, then it is the right time to switch to the CourseHero. Choose the related subject, type the answer, and click to confirm. In just 15 minutes you will get the right answer.
Features
CourseHero has become one of the best alternatives because it 
Provides a step-by-step solution.

Has a team of expert teachers.

Swift solution providing system

Best for iOS and Android users. 
If these features are inspiring for you, then just pay $9.95 for a month and get free access to all the documents. Find it and then upload it. It is easy to search through the library and find many study materials like guides, videos, class notes, and best practice tests. 
3. Spark Notes
Back in 1999, a Harvard Student Sam Yagan started this venture. In 2001, Barnes and Noble acquired the same. Currently, it is among the most renowned and popular websites that are resolving the student's problems and queries. Whether you are facing problems with Shakespeare or there is difficulty in solving mathematics questions, Spark Notes is there to help you. It will provide the notes, give the guidelines, and then test through the practice exams. Use it on your iOS and Android device both.
Features
The features include 
Ad-free

One-click functionality

Customize the dark mode.

Test yourself.
4. Crazy for study
The name Crazy for Study is self-evident of the aim behind this application. It is firsthand support for the students keen to learn and enthusiastic to explore. No matter which subject you are studying, it has a solution to all your problems. The most complex problems are made so understandable that even an average student can handle all this. The interface is quite inspiring and attractive. 
From completing the daily homework to solving the questions, it has step-by-step solutions to all the queries regardless of the textbook they follow. There is nothing to worry about the choice of subjects too. It has solutions to all the concerns related to biology, finance, economics, social sciences and much more.
Features
The core features of the application are: 
The solution to problems in 50 million textbooks.

Needs $3 for a month.

50 solutions free of cost per month.
5. Chegg
Chegg is a rich source of information for students of all levels. The expert help is there to help you with your academic problems. It is available to download from the Google play store. 
The application helps in providing essential information on 80 subjects including natural sciences, social sciences, business studies, and much more. 
Features
The basic features include 
Round the clock helps.

Quick response

Video guides available.

Requires signing up and paying a subscription. 
The Verdict 
Compiled above is the list of alternatives that a Litanswer freak is looking for. All these have some unique features to make life easier for the students at all levels. We have tried our best to cover all the aspects comprehensively so you can choose just the right option. We are living in the tech world and here every day is a new day. Academics is not an exception. There are several online options for students, and the above websites are among those.
Related:
Do check TodayTechnology.org for informative articles.