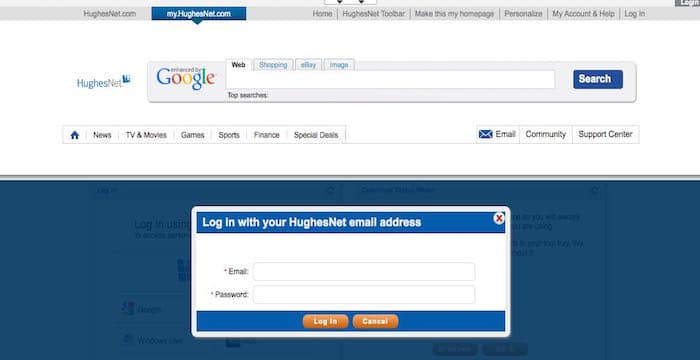 Hughesnet is a satellite internet service provider that is offering high-speed internet services in most of the rural areas of the US where there are no other internet options available. With its headquarters in Maryland, Hughesnet covers almost all the states and makes sure that those people who are living away from the big cities can also get a good internet connection as the place of living should not determine whether you are eligible for basic life necessities or not.
It is one of the biggest satellite internet providers with more than a million active customers and services available to millions more. Some of the Hughesnet customers face problems with making a payment for their monthly services. The reason behind that is they have not signed up for the autopay and pay their service charges via phone, online, or any other means. Despite Hughesnet's efforts to bring people to autopay and make things easier for both parties, it is not possible to bring everyone on the same page. That is because some people do not feel it is secure to use their payment information online while some do not have any credit cards or debit cards under their name since they live in rural areas and do not feel the need to do so. 
However, Hughesnet does offer multiple ways for customers to pay their monthly bills. One of the most widely used among them is paying bills over the phone. In case you have recently signed up or you are an existing customer who is looking to pay the monthly bill over the phone, here is how you can do so.
Hughesnet Bill Payment by Phone
Customers have the option to pay their monthly service charges via phone as well. This is a very easy and efficient method, plus you can be sure that everything is in order and the payment has been made.
To pay your Hughesnet bill over the phone, you will have to call Hughesnet customer services. Once you have called in, you might be asked to choose what you would like to do. For verification, the system can also ask you to enter your account number. As soon as you will do that and choose the option for billing, it would connect you to the billing department and you will be able to pay your bill with ease. In case you do not have Hughesnet billing phone number, you can visit the Hughesnet website and find the number from there. 
Other ways to pay Bill
Hughesnet does offer various ways to pay your bill other than calling the customer services and paying your bill over the phone. These ways include:

Hughesnet Mobile App
Hughesnet Mobile App is a great way for customers to pay their bills on time. Since this requires an internet connection, you can pay your bill from anywhere with an internet connection and a credit/ Debit card. To do that, all you would have to do is to download the Hughesnet Mobile App on your phone.
Once you have downloaded the app, enter your login details which for the first time might be your account number and zip code. After logging in, you can go to the billing section and check the billing amount you have to pay. To make the payment, enter your card details and click OK. The payment will be processed and you will get a confirmation message or notification. 
You can also use this app to see how much data is left in your monthly plan and the additional gigabytes from the bonus time zone. Moreover, you can also add additional data into your plan as per your usage from this app and control other things regarding your account and services.
Through Hughesnet Website
Just like Hughesnet App, the Hughesnet website is also a great way to pay your bill. If you are comfortable with browsing the web, you would just have to visit the Hughesnet website. Once the website is open, you will have to search for the billing. In the details, you can either sign in to your account or you can pay the bill without logging in, by entering your zip code and your account number. 
After that, you will have to verify the details and enter the payment method to confirm the payment. This is easy to do because you do not have to call anyone or wait to go to a store. Everything is in your hand and you can do that whenever you want without even leaving your room.
Signing Up for the AutoPay
By default, Hughesnet does ask the customers to sign up for the auto-pay to reduce the hassle in the future and make this process automatic. Doing so removes the trouble of checking or paying bills manually while Hughesnet gets the payment deducted automatically from the account on a given date. However, not everyone feels comfortable with that so they choose to go for the other options.
If you like the article then follow Today Technology for amazing content.